Pest Control For Telford, PA
Telford is a quaint little borough nestled on the county line between Bucks and Montgomery County. This historic town, although impacted by the appearance of malls and strip malls built in nearby towns, has dug down to its roots and started a revitalization program to bring back 'Main Street' and that simple way of life. Shops, the arts, dining, and a strong sense of community can be found as you stroll through its streets.
This borough nostalgically transforms your mind back to a safer, more neighborly time period. A town that offers so much history is worth protecting. As this town springs back to life, be sure to make Moyer Indoor | Outdoor part of the revitalization process.
We know Telford. In fact, we've been providing services to this community for well over 100 years! To get started with local pest control, give us a call.
Why Is Pest Control In Telford, PA So Important?
Pest control is a very important part of life that's sometimes neglected. Carpenter ants, termites, and rodents can gnaw away at the very heart of Telford causing damage to the buildings that we are trying to save. For this reason, it's important to not just protect and maintain the outside of your building, but to also consider the very foundation it stands on.
For homes and businesses in Telford, our pest control company offers several pest control services for Telford, PA homes to sure up your 'foundations' and free yourself of the worry of unwanted pests.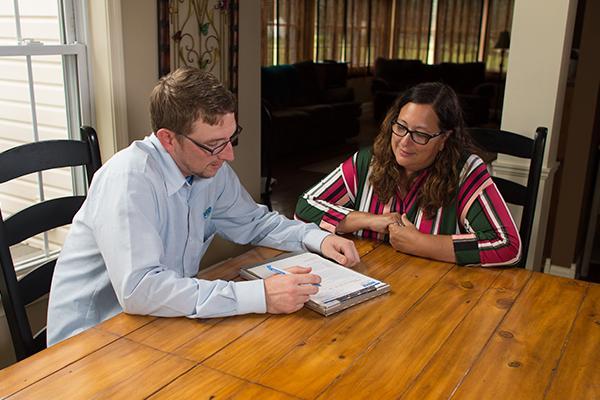 Termite Control In Telford, PA
Termites, for example, often go unnoticed until the damage is very severe causing stress and financial loss. Termites tend to swarm in the spring so if you notice what may look like 'flying ants' swarming outside your home, or piles of wings near windows, tubs and sinks it is time to give Moyer a call. Our termite treatment options include:
Pest Termite Renewal Program (PTR)

Complete Home Guard Plus (PQP)
When you partner with our termite control experts, you can rest free from the destruction, worry, and anxiety that termites cause.
We're Ready To Help
Get started today! Schedule now or call for more information.
Get Rid Of Bed Bugs In Telford, PA
Bed bugs are another bothersome pest that are making a comeback. Once our company had one or two complaints a year, now we are receiving one or two a week! Bed bugs are extremely hard to control once they have invaded your home or business for many reasons.
First of all, bed bugs don't just live in beds. They are elusive transients that wander throughout your home or business by night. Secondly, they can live for more than a year without taking a blood meal. Lastly, they can endure temperature fluxes from near freezing to as high as 113 degrees Fahrenheit. Although some do-it-yourself products do exist, they have been found to be very ineffective in completely eliminating this creature.
If you suspect a bed bug infestation, the best option is to call a pest control specialist for a careful inspection by a trained bed bug control professional. The Telford bed bug control experts at Moyer are ready to inspect your property and work with you to develop a bed bug treatment plan to completely get rid of your bed bug problem.
Commercial Pest Control Solutions For Telford, PA
It is important to remember that pests do not just invade homes, but that businesses are at risk of harboring these creatures too. The sighting of just one insect or rodent in your workplace can drive away customers; and depending on the creature, can risk the health of employees and customers alike.
Protect the integrity of your company and the safety of your people by calling Moyer to set up your integrated pest management program today. Here at Moyer Pest, we offer rapid, personalized response to your needs and meet safety standards set by the FDA, USDA, and the American Institute of Baking among others. Learn more about our commercial pest control solutions!
Experience The Moyer Difference In Telford, PA
Moyer Pest was established in 1869 in Souderton, PA. For over 140 years, Moyer Pest has been synonymous with honesty, integrity, and impeccable service. We have always had a dedication to our community and are committed to excellence.
We offer the latest state-of-the-art technologies and a highly trained staff to serve all of your pest control needs. One call is all it takes to begin your personalized pest control plan and give you the peace of mind and confidence you need to conquer your battle with unwanted pests. Contact us today to learn more!