Better Service. Affordable Price.
The Planning
Our mosquito service is effective because we take the time to understand your yard and the areas that can be problematic. The initial visit includes:
Full property inspection to identify breeding areas
Barrier treatment and ongoing treatment
Standing water breeding sites will be treated as needed
Technician recommendations to the homeowner for program success
The Execution
Our routine visits are designed to deliver the mosquito control you expect. To be effective we visit approximately every 3 weeks (April - October) weather permitting. Visits include:
Resistant-proof treatment to control adult mosquitos
Residual application used for extended control
Application of insect growth regulator to control reproduction cycle
Use of larva suppression products to provide superior results
Have questions? Want to learn more? Why Choose Moyer for Your Mosquito Control
Resistant-proof Treatment
Mosquitos reproduce rapidly, making control a challenge. With our resistant-proof treatment formula, we stay ahead of the mosquito life cycle.
Complete Control Strategy
No two properties are the same. To ensure effective control, we do an initial assessment with every customer to create a custom mosquito control strategy. We're Local
We are a local, family-owned company. Our team knows this region and what it takes to achieve the desired outcome for your specific situation.
Pest Control Mindset
We've been in the pest control business for over 25 years, constantly honing our skills and expanding our knowledge. Moyer Mosquito was custom built and developed with the guidance of our certified entomologist.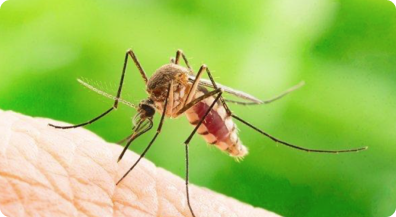 A Highly-adaptive Foe
Mosquitoes are survivors. They can create a new generation in just two to three weeks, which means they become resistant to control very quickly. Moyer Mosquito is a multi-faceted control approach, which is where many of our competitors' treatments fail. Our resistance-proof formula is designed to target, disrupt, and control the mosquito life cycle, leaving you the freedom to enjoy your outdoor spaces.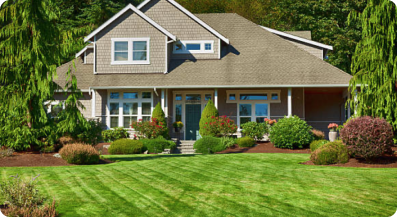 Complete Control
Moyer Mosquito was created according to the same high standards of quality and care customers have come to know and expect with all of our Moyer services. We begin with an initial assessment to create a custom mosquito control strategy, ensuring effective control.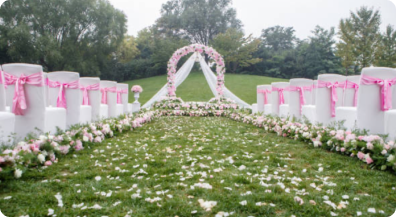 Event Treatments
Weddings, graduation parties, family events. All joyful times with the people you love. With Moyer Mosquito, you can be sure your guests won't have mosquito bites to remember from your special day. We're local, so we know the seasons and the terrain. This allows us to act swiftly and with precision so you can have all the time you need for your event preparation.
Ready to take the next step?
Buy Now
Have Questions?