For business owners, every dollar and cent counts. It's important to keep profits up and expenses down. A reversal or any other financial imbalance may result in a closure. That said, entrepreneurs sometimes avoid having consistent pest control. They assume that if there's not a current problem with insects and creatures, it would be a waste to spend money on maintenance. This is a major misconception.
There are many species whose behavioral patterns necessitate preventive measures or on-going care. For example, those that reproduce quickly once they get indoors. Without professional help, customers and employees could get sick or injured. Products could be easily ruined. In the age of social media, all it takes is one video or photo post of a critter issue to permanently spoil a reputation. Find out how you can steer clear of these outcomes with assistance from Moyer Pest Control.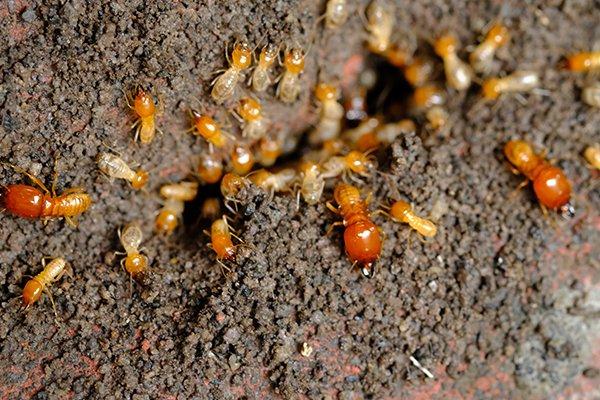 The Risks of Pests & Infestations
Few bugs and animals are harmless; most pose some type of danger. Consider termites, carpenter ants, and powder post beetles. These three are infamous for the way they destroy wood. The very foundations of your building could collapse. Not only would you be out of an establishment, but someone might get hurt in a tumble. Termites in particular create $5 billion in damages and recovery costs in the United States annually. The average insurance company won't cover these losses.
Insects such as moths, silverfish, crickets, and carpet beetles eat up fabrics. This would be detrimental for relevant companies, like fashion houses, furniture outlets, and homeware lines.
It gets worse. Numerous bugs and creatures are capable of contamination and spreading disease. Ants, cockroaches, and rodents harbor bacteria and parasites. The germs they carry multiply when they rummage through garbage and filth. Additionally, rodents often gnaw on foundations and wiring, entering in the threat of an electrical fire. This is a dealbreaker for businesses in hospitality, healthcare, dining, residential living, factory distribution, and food processing.
Conditions customers and employees could contract to include:
Viruses

Pathogens

Rabies

Gastrointestinal infections

Insomnia

Respiratory complications

Asthmatic reactions

Allergic responses
The Issues With "Do It Yourself" Pest Control Techniques
To cut corners or reduce expenditures, business owners may look to retail insecticides, baits, and other items. The hope is that these things will have the same level of effectiveness as a professional solution. They won't for the following reasons:
Many of these products are intended for temporary use and the effects will only be momentary.

Store goods usually do nothing to resolve entry points, and won't get to the heart of an infestation.

Every critter responds differently to treatments. What works with one species, will have zero impact on another.

While some products are weakly made, others are highly toxic and could harm humans, pets, or vegetation.

Label instructions are frequently hard to comprehend. Misapplication could mean lethal consequences.
Moyer Pest Control Commercial Services
If you want to protect your interests and ensure safety for everyone who occupies your business, you have to be proactive about preventive pest management. You shouldn't wait until an infestation arises; by then it might be too late.
When you rely on Moyer Pest Control, you'll have an assigned personalized dispatcher, weekend and after-hours visits, comprehensive reports, and audit services. All treatments will meet the standards of official industry agencies, like the Food & Drug Administration. We have specialized methods for birds, bed bugs, rodents, and more. No critter will live another day to worry you. Our team of licensed and registered technicians will aid you in meeting regulations. Don't wait another second! Call or email us today!