When the snow starts to fall and the cold season gets going, most homeowners wrongly assume that these nasty, insidious insects are incapable of infesting houses. Despite popular belief, cockroaches will be a large threat to your New Castle home this winter.
These bugs enter a state of diapause, or a kind of sub-hibernation in which their body's metabolism slows down and helps prepare them for the rough elements ahead; however, the presence of food, water, and warmth will quickly snap their bodies into an active state, allowing them to breed all year long. This is why many homes only begin to discover their cockroach infestation during the coldest parts of the year.
What Attracts Cockroaches In Your Home?
Roaches are crafty critters and are adept at squeezing into tiny spaces. In fact, cockroaches have been known to fit through cracks as small as one sixteenth of an inch. To try to keep them out of the house, follow these prevention tips:
Remove standing water, and reduce moisture with a dehumidifier.

Keep all food sources (including dog food) sealed in strong plastic containers.

Remove garbage from the home and property on a regular basis.

Cockroaches love eating paper and cardboard, so clean up clutter and keep boxes off the floor.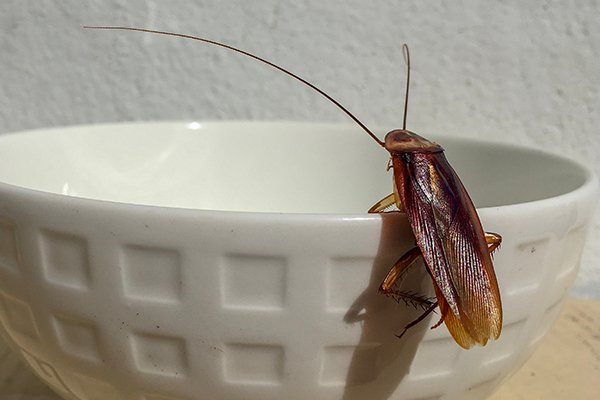 If you have had recurring issues with cockroaches in the past, it is important to remove and remedy things that have been attracting them.
How Long Do Cockroaches Live In A House?
In well-protected environments, cockroaches can comfortably live between one and two years in a New Castle home. This means that your risk for transmitted bacteria and disease, contaminated food sources, and triggered asthma attacks climbs dramatically. If cockroaches are not dealt with swiftly, some individuals may even contract chronic or painful diseases such as leprosy or polio.
Cockroaches are dangerous bugs that should not be dealt with lightly. If you think or know that these insects have taken up residence in your home, request an inspection with Moyer today.
What Is The Best Home Remedy To Get Rid Of Cockroaches?
Many homeowners are tempted to eliminate their cockroach infestation with DIY remedies and over-the-counter sprays; however, these methods are messy and possibly toxic to your health. Home treatments may help to keep cockroaches from seeking out your home, but they will very rarely eliminate an infestation.
To save both your family and your home from a potential health nightmare, Moyer offers cockroach control services – using a variety of preventative treatments and specialized products in order to deliver you the best pest control experience yet. To learn more about how we can put a stop to your cockroach infestation, call Moyer Pest Control today!