Owning and running a business doesn't come without a fair amount of scrutiny. It only takes one wrong decision for your business could be rated poorly, shunned on social media, or shut down for good. Pests are one big problem that negatively impacts business owners regularly. To help you maintain your quality and reputation, read on to find the most effective way to protect your New Castle business from pests.
Different Types Of Pests That Invade Businesses
Most pests invade a variety of different businesses. No matter what industry you're in, what products you work with, or what types of customers you serve, pests like rodents, termites, and cockroaches will always want to invade. Cockroaches will eat anything, including glue, nail clippings, paper, and human saliva. This diet allows them not to be picky when choosing a place to live. Rodents are similar in that they will eat trash to survive and mostly rely on the buildings they invade for the warmth they provide. Termites only need one thing to survive — wood. If your business facility is even partially built with this material, termites will want in.
Other pests like ants, bed bugs, moths, beetles, flies, etc., will look for businesses that best provide them with their basic needs. Bed bugs like places where people sleep, such as hotels and hospitals. Pantry pests, such as moths and beetles, like restaurants for the stored foods they can get into. Flies love areas where they can get into trash or feed on left out food.
It is important that you understand that pests don't discriminate. Often pests wander into buildings, not considering what might be inside. No matter what type of business you run, there will always be a risk of pests getting inside and causing trouble. For this reason, you should always have a plan in place to stop them.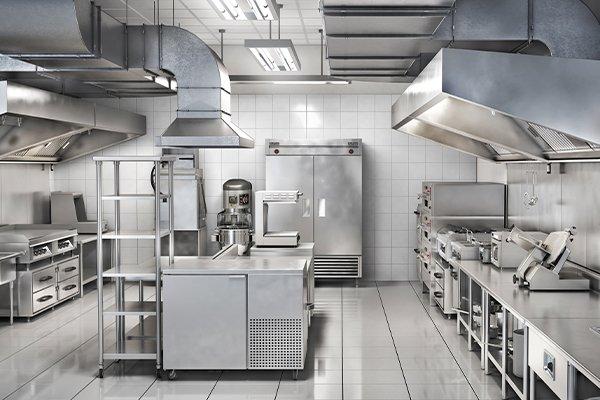 Problems Pests Cause
All pests fall into one or more of three problem categories — annoying, destructive, or dangerous. Almost all pests are annoying in one way or another, either by the noise they make, smell they produce, or simply by their presence. Pests like cockroaches are dangerous because they spread a wide range of diseases and trigger asthma attacks with their shed skin and fecal matter. Only certain pests like rodents fill all three categories. These furry invaders cause disturbances with the noise they make at night inside walls, spread diseases, and chew on anything in their path, including electrical wires, utility piping, and furniture.
Is there a place people can rate your business online? For entertainment facilities and restaurants, reviews are extremely important. All it takes is a couple of one-star reviews saying your business has pests for your reputation to be in tatters. Some types of businesses require regular health or safety inspections, both of which are negatively affected by the presence of dangerous or destructive pests.
What To Do About Your Pest Problems
Having pests around your business puts your employees, customers, products, and reputation at risk. The only way to ensure pests stay away from your premises is with professional ongoing protection services. At Moyer Pest Control, we offer detailed and customized plans for local businesses. No matter what type of business you run, our team has a solution to your pest problems. Using only industry-leading pest control products and advanced pest exclusion and elimination methods, we will make sure your interests remain safe.
Call today or reach out to us through our website to discuss your options and find an answer to any pest related problems you are facing.