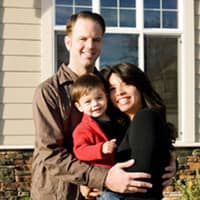 How is your quality of life? Is your standard of health, comfort, and happiness where it needs to be? What promotes health, comfort and happiness? It depends on who you ask. For some, quality of life is directly associated with how many times they get to take their Harley out on a road trip. There is something liberating about being on the open road with the wind blowing through your hair. It's rejuvenating. Revitalizing.
Others might say that spending one or two weeks a year at a spa is the way to go. Looking forward to mud baths, deep tissue rubs, manicures, pedicures, and relaxing swims in the pool are what make the rest of the year bearable.
What improves your quality of life? Is it the pool in the backyard? Is it the new porch swing you installed? Is it your jetted tub? Sometimes the things that improve our lives the most are things we don't even realize we need.
At Moyer Indoor | Outdoor, we are here to serve you. We take care of your pool so you don't have to. We nurture and protect your lawn so you don't have to make it your second job. And, we make your home a pest-free zone.
Have you ever walked through a spider web? Have you ever had a fly land on your sandwich? Have you ever been stung or bitten by an insect in your own backyard? Bugs can adversely affect your health, comfort and happiness like nothing else. That is why we employ the most experienced and educated pest professionals in the business.
What can you expect from your Moyer Pest Control Specialist?
You can always expect to have a certified and highly-trained professional handling your pest issues. You can expect prompt, courteous service and expert advice. Your Moyer Pest Control Specialist has the most advanced equipment and the most advanced knowledge of environmentally safe pest measures.
What can you expect from Moyer Indoor | Outdoor?
The kind of experience that over 140 years of pest control brings to the table, backed by our satisfaction guarantee. If your pests return between scheduled visits, we'll come back and treat for them at no additional charge to you.
When it comes to protecting your home and improving your quality of life, creating a pest-free home is the way to go. Let us help you keep those pests from reducing your quality of life, by reducing their presence in your yard and sealing them out of your home.