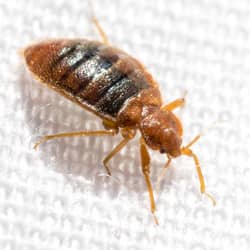 Bed bugs are a serious problem for businesses in the United States. According to a 2015 survey done by the National Pest Management Associations, 90% of professional pest companies reported that they dealt with a bed bug infestation in apartments, condominiums, and single-family homes, while only 74% reported that they dealt with them in hotels and motels. These numbers show that bed bug infestations are not just a problem hotel and motel owners have to deal with. They are showing up in a wide variety of businesses and municipal buildings, such as nursing homes, daycares, hospitals, schools, office buildings, retail stores, movie theaters, libraries, public transportation, and more. That is why it is vital to know how to properly deal with bed bugs as a business owner or manager.
Bed Bug Tips For Business Owners And Managers
There are many kinds of businesses, and bed bugs present different problems for each, but one thing is constant; humans are disturbed by bed bugs. If you own or manage a business that relies on happy customers, guests, or residents, you should have a bed bug action plan. When people report bed bugs, they will be comforted to know that you have a plan already in place. That kind of reassurance can go a long way toward preventing a bad review or a social media nightmare.

Bed bugs are a hitchhiking bug, and the first line of defense against hitchhiking bugs is a properly trained staff. Employees need to be trained to know what bed bugs look like, what signs they leave, and what measures need to be taken when bed bugs are found. When bed bugs are properly identified, they can be stopped before an infestation can start.

No bed bug plan is complete without ongoing surveillance from an experienced and educated professional pest specialist who knows how to do a thorough inspection and apply focused bed bug protocols if these bugs are found. This type of proactive and immediate treatment is the only way to fully protect a business for the impact of bed bugs.

If bed bugs have already infested your business, it is unwise to attempt treatment of these bugs without an education in entomology and pest control. Bed bugs are one of the most difficult pests professional control companies deal with, and we must rely on treatment strategies developed by national experts to safely and effectively eradicate these bugs.
Do you have a bed bug action plan? Are your employees trained to identify bed bugs, bed bug bites, and other signs of their presence? Moyer Pest Control has the solution. Our staff of highly trained pest control technicians can help your business put in place a plan that will keep these disturbing pests from giving your business a reputation it does not deserve. Protect your business with bed bug services from Moyer Pest Control.