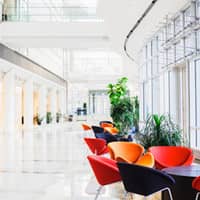 There is nothing worse than working your fingers to the bone for years and investing all those sleepless nights, blood, sweat, and tears into your company to finally bring it to the point of profit only to have your reputation damaged or take a huge product loss due to a pest incident. This often over-looked danger to your bottom line lurks in every neighborhood and business sector in the U.S. and across the planet. You cannot go anywhere that you do not have to consider and deal with pests; yet, the issue of pests is often overlooked until you have been brought face-to-face with a pest calamity.
Common pests that can cause huge losses for businesses include: rodents, cockroaches, termites, bed bugs, and more. Termites alone cause over $5 billion annually in damages here in the United States and have even caused damage so severe that buildings have collapsed from their intrusion; and it doesn't take more than a cockroach or two in your business setting to annihilate that reputation you have spent years building. Rodents are not only a fire hazard because of their habit of chewing on wiring, but they can harbor parasites and carry diseases such as the plague. Any of these situations can open you up to a lawsuit and damage your bottom line.
If you have overlooked this hidden and often silent danger to your business, contact the experts here at Moyer Pest today. We have more than 140 years of experience in discreetly and effectively eliminating pests from businesses. While we offer a highly trained staff and state of the art technologies, we are not afraid to use the tried, tested, and true methods of pest control that have been around, well, for at least 140 years. We will choose whatever option works best and fits your specific business's requirements and unique concerns. If you are dealing with a pest issue or you want to be sure that you never have to, trust the name that has been fighting pests in Pennsylvania for over 14 decades – contact Moyer Pest!