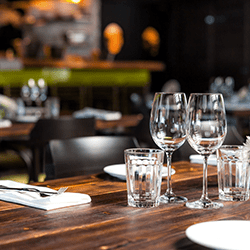 In a world of competition, the focus on your business is increased. Everything you do will not go unseen and ultimately, it will be the difference in the success or failure of your business. When it comes to setting yourself apart, you will have to focus on each and every detail like it matters most. If your employees are unfriendly, customers will notice. If your products are not priced competitively, your customers will wonder why. Should your customers find cockroaches crawling across your floor, it could be catastrophic.
Cockroaches affect many businesses each year, and if you are in the food processing, food service, or hospitality arenas especially, they can literally run you out of business! Getting rid of cockroaches is a no-brainer, but sometimes it is harder than you may think, which is why professional pest control is always your best option when it comes to keeping your establishment clean, safe, and free of cockroaches.
Dating back to prehistoric times, the cockroach has been around for a long time, and unfortunately, it will likely be around a lot longer, but how much damage can a cockroach really do to your business? Well, despite most people simply thinking of them as gross, cockroaches are actually extremely dangerous. While seeking out the necessities like food, water, warmth, and security, cockroaches are willing to inhabit a number of places, from bedrooms and bathrooms to industrial plants, retail stores, kitchens, and much more. The problem with this is that cockroaches are well known to carry and spread both germs and bacteria. As they crawl through places like sewage, trash, and decaying matter, they pick up these germs and bacteria on the spines along their bodies and legs. They inadvertently spread these germs and bacteria along their way and can easily infect edibles, occupied spaces, and just about any manufactured product you may produce. Asthma allergens have been known to build up in cockroach droppings, deposits, shed casings and dead roaches. These asthma allergens have proven to cause asthma in children and negatively affect adults, so getting rid of them is a must! Whether they are infesting your food, the living spaces you offer to others, or freshly manufactured goods, they are not doing you any favors and they will need to go!
With professional commercial pest control, you can leave your worries behind and focus on the business ahead. Here at Moyer, we use Integrated Pest Management. A safe, efficient, and cost-effective way to control cockroaches within your business. Integrated Pest Management focuses on eliminating existing cockroaches as well as preventing them in the future. With the use of the appropriate chemicals in the appropriate amounts, we are able to effectively and safely rid your business of cockroaches all while keeping a close eye on budgetary restrictions and environmental concerns. By addressing the conditions attracting cockroaches and sealing any possible pest access points, we are able to effectively prevent cockroaches in the future to make sure that your business is left completely protected.
Here at Moyer Pest Control, we understand that every infestation is unique. That is why we provide a personalized dispatcher that is completely dedicated to your account. We will handle your infestation in a timely and specific manner, reassuring you that no crack or crevice will go overlooked and that, in the end, your business comes out ahead of pests. So whether you offer food, retail services, manufactured goods or a place to lay your head, you can count on Moyer Pest Contol to take care of all of your cockroach problems. Interested in finding out more? Reach out today to schedule your commercial pest control! Have a problem that needs to be taken care of immediately? We can help! Ask us about our emergency service and let us help put your business ahead of the competition and keep pests from being a problem!