Quality Pest Solutions For Wind Gap, Pennsylvania
Founded as a community in 1893, Wind Gap, PA, is known as "The Gateway to the Poconos." It's a Lehigh Valley gem with tons of small-town charm, and it's a great place to visit. However, local pest populations are here to stay. These intruders seek sources of water, food, and shelter throughout our properties, and that makes us vulnerable to the dangers of infestation. If you're looking for ongoing pest protection that you can rely on throughout the year, you've come to the right place.

Established in 1869, Moyer Pest Control is the Lehigh Valley's go-to source for quality residential and commercial pest control solutions. Our team is proud to service properties throughout Northampton County and the surrounding area, and we have a long history of providing quality services that our valued customers can depend on. We're ready to tackle your pest control, moisture control, and yard maintenance needs. So, call today, and we'll get started.
Home Pest Control Solutions In Wind Gap, PA
If pests get into your Wind Gap home, they put you and your loved ones at risk. That's why it's important to seek the proper pest protection. That's where we come in. The best source of residential pest protection is ongoing services from the pest professionals, and the team at Moyer Pest Control is here for you. We offer customized residential pest control treatments to target household infestation from the inside out.

All of our service plans are cost effective, and totally guaranteed. If pests should return between scheduled service visits, we come back to treat the area at no additional charge. Our treatment plans start as just $25, and our 100% satisfaction guarantee means we won't stop until your property is completely pest free. Our Exterior Home Guard Plan can be upgraded to our Complete or Platinum Home Guard plans, depending on the nature of your infestation, and the conditions around your property. Should an issue reoccur between visits, we'll come back to take care of it, no problem. Contact us today to learn more.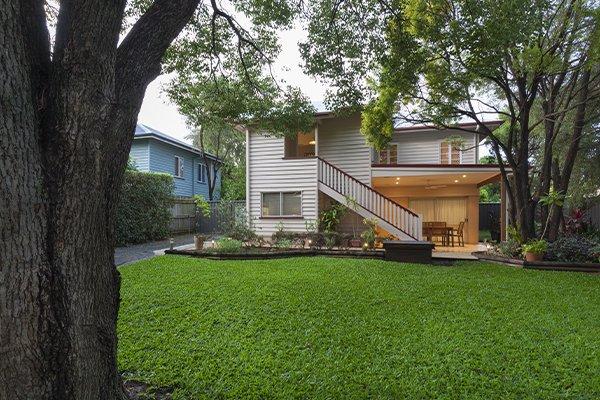 Commercial Pest Control Solutions In Wind Gap, PA
Here at Moyer Pest Control, our commercial pest control solutions cover a wide range of facilities from pest infestation. Some of these properties we service include restaurants, schools, warehouses, property management, hotels, apartment complexes, retail stores, and many others.

Once we identify all pest activity and conducive conditions around your property, our pest experts come up with a treatment strategy just for you. We're proud to be a Copescan Pest Solutions Partner, and our services comply with a long list of respected institutions, including:
American Institute of Baking

American Sanitation Institute

U.S. Department of Agriculture

Food & Drug Administration

Food Manufacturing Practices
Whatever pest pressures your business is facing, you can count on us to help you. Get in touch with us today to discuss your commercial pest control needs, and we'll get the ball rolling.
We're Ready To Help
Get started today! Schedule now or call for more information.
Four Signs Your Wind Gap Commercial Facility Needs Professional Termite Services
If you want to protect your Wind Gap business from the nightmare of termite damage, the best approach is to be proactive. There are a number of common signs that indicate termite activity around your facility, and it's important to be aware of them. The sooner you detect them, the sooner you can stop the spread of the infestation. Here are four indications that your commercial facility has termites:
Mud tubes in the ground traveling to openings along your foundation.

Swarmer termites flying around looking for new places to nest.

Wings discarded on the floor near doors and windows.

Worker termites in the soil (resembling cream-colored ants).
If you notice any of these signs in and around your business, we highly recommend calling in the pest professionals right away. Moyer Pest Control is here to provide you with most comprehensive termite control and prevention services you can trust. Reach out today to schedule your initial inspection.
Why Are Cockroaches So Hard To Get Rid Of In Wind Gap, PA?
Cockroaches are harmful intruders that can have serious health consequences for everyone on your Wind Gap property. Once they find their way inside your home or business, they can be very hard to get rid of. Why? Well, here are some of the main reasons why roaches are such difficult pests to control:
They're stubborn, and they have strong immune systems that are unfazed by the presence of bacteria.

They breed prolifically, and have very high reproductive rates.

These resilient survivors have developed a resistance to conventional pesticides.

They can survive on a wide range of food sources, including substances like waste and decaying matter.

They're skilled at staying hidden away in a wide range of harborage spots.
Whatever the reason, the bottom line is that it's extremely difficult to get rid of a cockroach infestation on your own. That's why you should call on the professionals. Moyer Pest Control is here to address all of your cockroach control and prevention needs. Reach out today to get started.