Do I Need Commercial Pest Control?
We have many industries in Souderton. Some industries require commercial pest control more than others. If you own a restaurant, we probably don't have to convince you that restaurant pest control is essential for keeping you up to code with the government. But there are many businesses in Souderton that don't realize their need for commercial pest control services. Some business owners don't even know what commercial pest control is.
So, long before you ask the question, "Where can I find commercial pest control near me?" you need to answer the question, "Do I need it?" We hope to help you with this today. Let's look at the types of pests that present a problem in Souderton, how these problems can impact businesses, and how quality commercial pest control protects businesses from pest threats.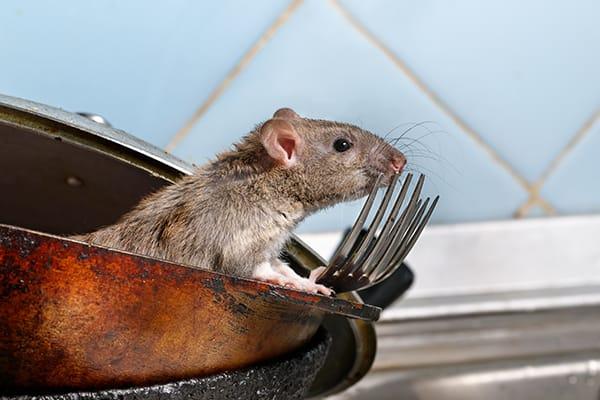 Types Of Pests That Invade Souderton Businesses
Pests fall into many categories. Here are a few that may impact your business:
Cockroaches, mice, rats, flies, and other dirty pests can cause contamination.

Stored product pests can be a nightmare for food processors or warehouses.

When centipedes, roaches, flies, and other pests get into office spaces, they can make employees and customers uneasy.

Birds can present many problems in outdoor spaces.

If you own the structure in which you operate your business, termites can present a significant threat to your finances.

If your business provides housing for residents, there are many pests that can get inside and reduce the satisfaction of your residents, such as spiders, stink bugs, and roaches.

Some pests sting. This can present a medical threat.
Why Pests Are Bad For Souderton Businesses
As you consider whether or not you should make the investment in commercial pest control, it is essential to consider how commercial pest control can work for you.
Restaurant pest control addresses dirty pests and prevents failed inspections, damage to reputation, lawsuits from customers, and all of the many other issues that can arise.

When stored products pests get into food processing plants or warehouses, they contaminated stored items. If not caught and addressed, this can harm the reputation of a business.

Bugs are bad for business. The appearance of pests in an office space can reduce employee morale and scare customers away.

Birds can cause damage to structures when they roost. They can make unwanted noises and, worst of all, they can drop their waste on employees, customers, or walkways.

Subterranean termites feed on wood, weaken structural supports, and have the ability to completely total a structure over time.

When pests get into apartments and rental units, they can make renters want to move out. It's hard to find good renters. Don't let pests ruin a good thing.

When stinging insects attack customers in outdoor venues, it's bad for business. Plain and simple.
How Commercial Pest Control Works In Souderton
Now that you know the types of pest problems businesses deal with and how those pests are bad for business, let's look at how commercial pest control works to address these threats.
Commercial restaurant pest control is a combination of methods and products that work to target pests that present a threat in restaurant environments. Routine treatments and pest maintenance work to keep pests out.

A quality commercial pest control plan keep stored products pests out of food processing plants, warehouses, and other businesses. Commercial pest control providers use Integrated Pest Management to ensure the highest level of control with the least amount of chemicals.

Effective perimeter protection can keep pests from entering your business from the outside. This is done with routine perimeter applications.

A commercial pest plan can include bird deterrents, such as the installation of bird spikes or shock tracks, to let birds know they're not welcome. Bird netting may be used to keep birds from congregating overhead, or from getting into the equipment.

Property owners prevent subterranean termites damage by adding proactive termite control to their commercial pest control plans. Termite damage can be prevented.

Effective perimeter protection and routine pest maintenance around apartment structures and rental units keep pests from getting inside.

When you have routine visits from a pest control technician, wasps nests are caught early and properly removed. This helps to prevent unwanted surprises.
Commercial Pest Control Services In Souderton
Do you need commercial restaurant pest control or general commercial pest control for your Souderton business? You don't need to ask Google, "where can I find commercial pest control near me." You've found it. Moyer Pest Control has over a century of experience and we employ highly trained and certified commercial pest management professionals.
Reach out to us for a consultation. We'll help you find the right services for your Souderton business. We know that one size does not fit all. All of our commercial services are customized to meet the needs of our customers. Get your pest protection in place today.