Voles & Moles: Your Lawn's Biggest Threat
Voles and moles are a serious concern for Pennsylvania homeowners. While they may look cute and cuddly, the damage that these pests leave behind is anything but, leaving snakelike tunnels all over your lawn that can destroy y our plants and make a mess of your yard.
Voles are most prolific during the spring. Their populations can rise fairly quickly as they reproduce rapidly and have many offspring. Voles damage and kill plants, trees, and shrubs by girdling the base of tree trunks and seedlings (eating the bark at ground level). The moles that we typically see in our area are called star-nosed moles. These moles mostly feed on earthworms, but tear up lawns in the process of hunting for them.
Vole and mole control from Moyer Pest Control follows a simple three-step process: inspection, treatment, and follow up.
Moyer's Vole & Mole Control Process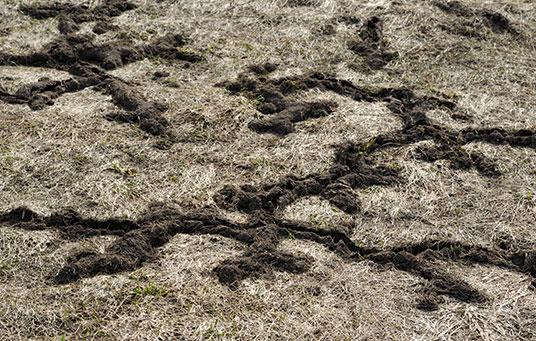 Inspection
After you contact us about vole/mole removal services, one of our licensed technicians will visit your home to perform a thorough inspection of the property. This inspection will help us confirm vole/mole activity or if other pests are present. During the initial service visit, one of our technicians will observe and make note of any vole damage that's found on the property. Voles most often cause damage to vegetation: trees, bushes, bulbs, and other plants. Most damage is seen in the Spring when the snow melts and the damage is found.
Moles do not damage vegetation but do dig up lawns in search of earthworms. Moles are often found in the wet parts of lawns.
An on-site inspection is not always necessary. When you provide pictures to us of the activity you're experiencing we'll be able to determine if voles are the cause, and can speak to you to discuss what steps need to be taken next. Most inspections are free of charge.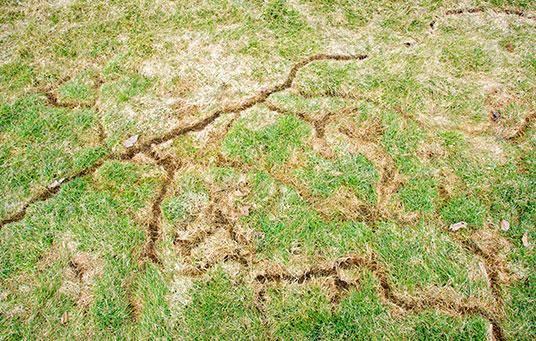 Treatment & Follow Up
Vole treatment follows two steps: trapping and baiting. We use snap traps for quick identification of vole activity and reduction of voles that are already on the premises, followed by a baiting program for control of vole activity.
After your initial treatment, we will provide a follow-up treatment within 1-3 days. A vole baiting program is performed every 30-60 days for a length of time determined by the field professional. This long-term baiting program, combined with ongoing evaluation of the program moving forward, ensures that vole populations are effectively controlled for our customers.
Mole treatments are a one-time, identify and bait program. Once identified, a baiting program will be put in place for control. After treatment, we recommend replacing the dirt and grass that the moles have dug up so that should any new activity begin it can easily be identified.
Trust Moyer Pest Control To Protect Your Yard From Voles & Moles
Moyer Pest Control has been protecting Pennsylvania homes from pests for over a century. We are dedicated to our mission of protecting homes and businesses from pests in the area, and our trained technicians have all the right tools and know-how to eliminate pest problems of every shape and size. If voles and moles have started to wreak havoc on your lawn, don't wait: call us today and protect your yard against these lawn pests today, tomorrow, and into the future.