Pest Control For Upper Black Eddy, PA
The village of Upper Black Eddy lies right along the Delaware River. This location has many benefits, but it also comes with some downsides. Our increased levels of humidity and precipitation make our modest town a prime spot for pest infestation. The best protection from infestation is professional pest control services. That's where Moyer comes in.

Moyer Pest Control has been providing the best in indoor and outdoor pest control services since 1869. That's a long time, so it's no wonder we are experts in our field. We provide a variety of pest control, moisture control, and yard maintenance services, including:
Residential Pest Control

Commercial Pest Control

Mosquito Control

Stink Bug Control

Bed Bug Control

Termite Control

Plumbing, Heating & Air Conditioning

Water Quality

Heating Fuels

Lawn Care

Tree & Shrub Care

Pool & Spa Care
With plans starting as low as $25 per month, there's no reason not to give us a call. We provide a 100% satisfaction guarantee; that's how much faith we have in our services. Contact us for a detailed estimate. One of our pest experts will walk you through our services and how they can help you eliminate your pest problems.
Home Pest Control In Upper Black Eddy, PA
Owning a home comes with a long list of responsibilities. Why not hand over one of those concerns to the professionals at Moyer Pest Control. We can take care of your pest problems so that you don't have to. Our residential pest control services are all cost-effective and guaranteed. Take a look at our three service plans and give us a call to discuss the best plan of action for you and your home.
Exterior Home Guard
Starting at $25/month

All exterior work

4 visits a year

Free treatment of covered pests found inside
Complete Home Guard
Starting at $35/month

Custom OPM treatment plan

Detailed inspection checklist

Visits around your schedule
Platinum Home Guard
Starting at $50/month

6 services a year

Termite monitoring

Spider web and egg removal

Mosquito and tick application

Interior inspection

Vole monitoring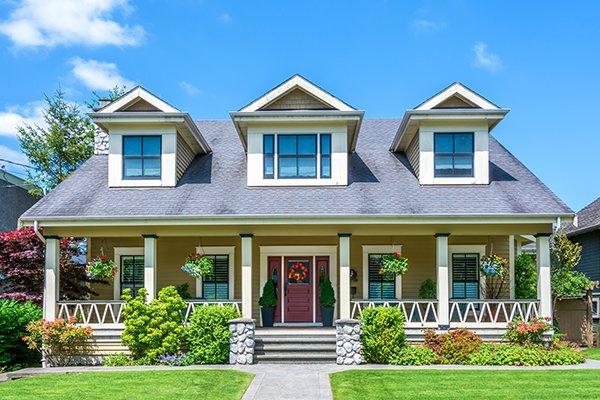 Commercial Pest Control Solutions In Upper Black Eddy, PA
If you want to protect your business from the detrimental consequences of pest infestation, you've come to the right place. Our commercial pest control services are of the highest standard to guarantee a pest-free property from the inside out.
Our commercial clients own a wide range of businesses, including:
Property management

Food processing

Healthcare

Hospitality

Pharmaceutical

Restaurants

Retail facilities

Warehouses

Apartment Complexes

Schools
We're proud to be a Copesan Pest Solutions Partner, offering the most personalized services in the area. After a thorough inspection and treatment, we provide comprehensive reporting that documents the entire process from start to finish. We also offer auditing services for third-party inspections. Contact us today to discuss your commercial pest control needs.
We're Ready To Help
Get started today! Schedule now or call for more information.
Guide To Avoiding Bed Bugs In Upper Black Eddy, PA
A bed bug infestation is not a problem you want to be faced with. These blood-sucking pests are skilled hiders, stealthy feeders, and can go unnoticed for long periods of time. The best thing you can do to prevent a bed bug infestation is to be proactive. Try the following to avoid these nighttime feeders:
Cover mattresses and box springs with protective cases.

Inspect all items for bed bugs before bringing them inside.

Eliminate clutter throughout the home.

Steam clean curtains, upholstery, furniture, etc.

Wash and dry all linens, bedding, clothing, etc. (on high heat).
For comprehensive bed bug treatments in Upper Black Eddy, PA that you can depend on, Moyer Pest Control is the way to go. If needed, our experienced technicians can treat the entire property from top-to-bottom to eliminate all bed bug activity. We also offer prevention tips and regular inspections.
How Dangerous Are Mosquitoes In Upper Black Eddy, PA?
We all know that mosquitoes bite. They suck our blood and we end up with large, red welts that itch into the wee hours of the night. But the itching isn't the only thing to worry about. It's what they inject into us while they feed on our blood. As vector pests, mosquitoes can transmit a long list of diseases through the bloodstream, including:
Chikungunya

Dengue fever

Encephalitis

Heartworm (in pets)

Malaria

Tularemia

West Nile virus

Yellow fever

Zika virus
Mosquitoes are a lot more dangerous than they seem. Yes, they're small, but the negative effects that they can have on our health are far from small. These diseases can be very serious, meaning you need to do everything you can to minimize mosquito activity in and around your property. Moyer Pest Control has over a century of experience in effective mosquito control. Our experts go in and treat mosquito breeding spots to prevent the population from growing. We then make appropriate modifications around your home to make sure they don't come back.