Be Prepared For Bed Bugs
In the hospitality industry, image is everything. You want your customers to think that they are staying in the nicest room in town. This increases the value of your rooms and the probability that guests will stay the night with you, rather than your competitor. Bed bug infestations are a direct threat to that image.
Have you heard the old saying that everyone's a critic? In this age of social media, that phrase has never been more true. Every guest who stays in your hotel has the potential to hurt your image as though they were a critic from a major magazine. When bed bugs appear, the problem is no longer easy to brush under the rug. One dissatisfied customer can have a big impact, especially if they've developed a large following on any of the major social media platforms. That is why every hotel should have a bed bug response plan.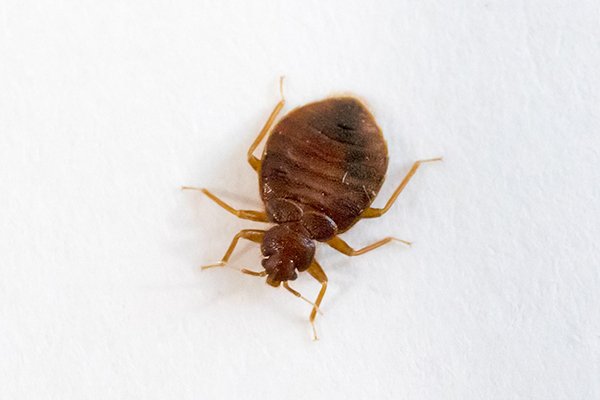 Respond To Bed Bug Threats
It is impossible to prevent bed bug infestations from occurring. Bed bugs don't crawl out of the forest, travel across your lawn, and climb through your walls. They come in on guests. That means that any pest barrier you have in place around the perimeter of your hotel is going to do nothing to stop them. The only solution is to limit what bed bugs can do once they get in. You can do this with a bed bug response plan.
When formulating a bed bug response plan, you have to take into consideration two key factors: quick identification and quick response. If bed bugs hitchhike in, you need to know about it before your guests do, so you can limit the ability of those bugs to establish themselves, and in the event of a bed bug sighting, all your employees should know how to properly respond to the guest's concerns.
Signs Of A Bed Bug Infestation
Your cleaning staff is your first line of defense against bed bugs. While bed bugs can be extremely hard to detect, there are some signs your staff should be aware of:
Infestations often arise from a batch of tiny white eggs. Staff should know what they look like and where to look for them. Bed bugs will lay eggs in seams, creases, stitching, crevices, and other tight hiding places.

When bed bugs infest, they leave black droppings, black streaks, and patches of black feces in the locations they are infesting. These may be found on mattresses, box springs, sheets, pillowcases, bed frames, baseboards, outlet covers, upholstered furniture, and other items that are near beds.

Bed bugs go through 5 instars. As they pass from one developmental stage to the next, they shed their skins. These tiny reddish-brown skins can be found where bed bugs live or travel.

Blood stains occur when bed bugs infest. Most often, these stains will be found once they have dried and have become a brown or tan color.

All staff should know what bed bugs look like in all stages of development.
Quick Response Tips
When a guest reports a bed bug sighting, you can have a big impact in damage control by training your staff to respond in a way that eases fears and establishes your commitment of customer satisfaction.
Your staff should be able to easily articulate the difficulty involved in keeping bed bugs out and assure guests that you have a plan that works.

Your staff should be able to explain that bed bugs are not widespread throughout the hotel and that this is an isolated event that will be quickly contained.

If staff believes that bed bugs have actually been found, it is appropriate to offer another room to your guests, free of charge. In some cases, hotels will also provide something complimentary to guests to counteract the bad experience.
Commercial Bed Bug Control Services
Both of these key factors can and should be, overseen by a pest management professional. Your PMP will not only guide you in establishing proper training of your staff but will give you assistance with proactive detection and quick, targeted extermination of any bugs found.
At Moyer Pest Control, we use K9 detection to quickly find bed bugs before they become a problem, and also to locate bugs when bugs are reported. There is no better way to stay on top of this pest control problem, and when bed bugs are found, we offer comprehensive bed bug control services for businesses including hotels and motels to arrest bed bug infestations quickly and discretely. Don't let bed bugs damage your image. Contact Moyer and get your bed bug response plan in place today!