How often should you use pest control in your home? Does a new home need pest control? If you're not sure whether it's time to contact the pros, here's what West Chester homeowners should know about pest control. We will cover the benefits of year-round pest control, what to expect when your home is treated for pests, tips for keeping your home pest-free, and how pest control in West Chester can keep these critters out every month of the year.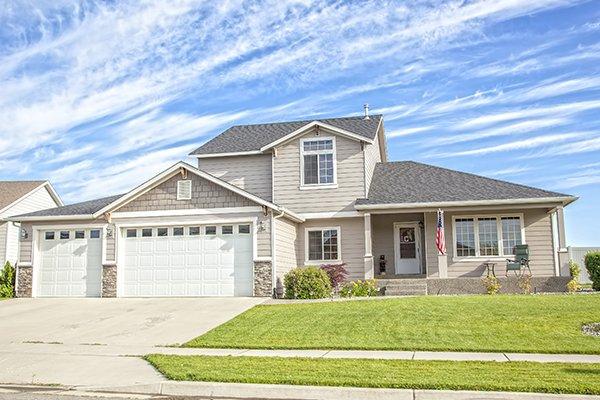 Signs You May Benefit From Year-Round Pest Control
The first question that many homeowners have is when to seek pest control for their home. If you're not sure, here are some signs that you may benefit from pest control in your West Chester home:
There are odd scratching or squeaking noises that you can't identify. Several pests in West Chester make odd sounds, including termites, rodents, and even cockroaches. These sounds can signal an infestation.
Unpleasant odors: From odorous house ants to cockroaches and bed bugs, plenty of pests can leave a lingering odor around your home or property. These odors tend to worsen as the infestations grow.
There's structural damage: If you've noticed structural damage with no distinct cause, you could be dealing with a serious pest like termites or rodents, and it's time to call pest control immediately.
You've got a difficult pest: You may be aware that you've got bed bugs, cockroaches, or other difficult pests, but trying to get rid of them on your own can cost endless time, money, and stress.
You've just moved into a new home: Even if you're not seeing signs of a pest problem, new homeowners may still want to call a pest management professional before they move in. The old owners could be leaving behind a nasty surprise, like termites, so it's always a good idea to have a professional perform an inspection.
These and other signs can signal a need for pest control. When in doubt, a quick inspection by a professional can put your mind at ease.
What To Expect When Your Home Is Treated For Pests
So, you've got a pest problem that requires home pest control treatment, but what should you expect for residential pest control? Almost all residential plans begin with an inspection of your home.
To figure out what kind of treatment your West Chester home will need, pest control experts need to see how severe the problem really is. For instance, if you've got fire ants on your property, you may need treatment applied externally.
However, bed bugs in your home will require internal treatments to take care of the problem. Depending on how severe the infestation is, it may take more than one visit for the professionals to completely eliminate your pest infestation.
Most home pest control programs, including Moyer Pest Control, come with a satisfaction guarantee. If your problem pest comes back in-between our scheduled visits or our treatments don't take care of the problem as expected; we will re-do the job free of charge.
Five Tips To Keep Your West Chester Home Pest-Free All Year
Along with using professional pest control, you can always work to prevent pests on your own. Here are five general tips for keeping pests away in West Chester:
Always practice sanitary storage techniques for your food and trash, like keeping food in closed containers, cleaning up spills, and keeping a lid on your garbage can.
Block potential entrances by using caulk or foam to seal up gaps, cracks, and crevices around your home.
Don't leave clutter lying around your home, like clothing piles, cardboard, or stacks of newspapers.
Try to limit the amount of debris in your yard, and if you're bringing yard debris or wood inside, make sure you inspect these items for pests before bringing them inside.
Be careful about secondhand appliances and furniture and carefully check them for signs of pests before bringing them into your home.
Keep in mind that these are general tips, but there are specific ways you can prevent West Chester's most common pests.
Getting Rid Of The Pests In Your Home For Good!
Some homeowners may view pest control as a last resort, but it doesn't have to be. Compared to D.I.Y. techniques, Pennsylvania home pest control and Moyer Pest Control could save you plenty of time and money.
If you've just moved into a new home, think you may be seeing signs of a pest, or just want an inspection to ensure your home is pest-free, we're only a call away – contact us today at Moyer Pest Control to learn more about how our residential pest control program works.