Pest Control For Plymouth Meeting, PA
Plymouth Meeting, PA is a small community north of Philadelphia, which straddles Plymouth and Whitemarsh townships. As a small, census-designated area in Eastern Pennsylvania, we have plenty of ways for local pest control companies to overlook us. That's why Moyer Pest Control specifically targets services to this underserved community. We know that when a pest problem strikes your property, you want it dealt with immediately, without having to wait for technicians to get to you after a long list of other clients.
Home Pest Control In Plymouth Meeting, PA
The biggest fear for many homeowners is a pest infestation suddenly striking. Pests are not only nasty, they are incredibly hard to prevent or eliminate once they move in. From insects to rodents to damaging pests like termites, the problems pests can bring into your home are not to be taken lightly. Here are just some of the more serious dangers that pests can bring:
Disease: Pests are notoriously good at spreading diseases to people and our pets. From salmonella to rabies to plague, pests can introduce nasty illnesses to your home.

Damage: Many kinds of pests are also capable of damaging your home or household items. From stains left by their droppings to bite marks, pests can be a costly problem.

Allergies: Aside from the serious risk of disease, pests are a health hazard for another reason, too. They can exacerbate respiratory illnesses and allergies, too.
Keep your home and family safe from these and other damages when you partner with Moyer Pest Control.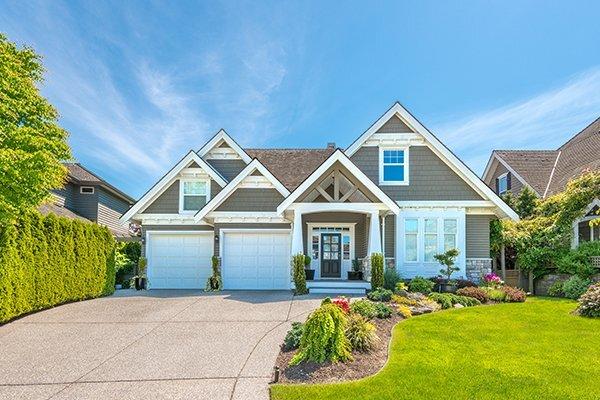 Commercial Pest Control Solutions In Plymouth Meeting, PA
While pests inside your home are a nightmare scenario for most, commercial businesses tend to suffer even more so. Pests are attracted to businesses because there's even more human activity—including food preparation and disposal—that provides them with what they need to survive. That's why business owners need to be especially diligent when it comes to protecting their property from an infestation. Here are some of the types of businesses we can help:
Restaurants/Bars: Naturally, food service businesses are some of the best targets for pests looking for a free meal. Restaurants and bars risk severe penalties for not adhering to public health requirements if pests are discovered.

Offices: Even businesses that aren't all about food service can wind up with pests, especially because employees bring their own food inside of office complexes daily.

Warehouses: While warehouses tend to lack the food supply pests look for, they do provide plenty of cluttered places for them to hide in.
Whatever your business or the pest it attracts, Moyer Pest Control has a commercial pest control plan for you.
We're Ready To Help
Get started today! Schedule now or call for more information.
Why Are Professional Termite Services So Important In Plymouth Meeting, PA?
When it comes to destructive pests, there's none worse than the termite. These wood-boring pests can lead to full-blown structural issues, creating costly and hazardous problems around your property.
To make matters worse, termites are good at hiding the evidence of their activity, which is why most property owners don't even realize they have a termite infestation until it's too late. Since most homeowners don't even think about pest problems until they're staring them in the face, termites prove exactly why a proactive approach is better. This is precisely why you should have experts check your home or business for signs of termite activity regularly.
Only pest professionals know how to spot the earliest signs of an infestation. Not only can thorough inspections save you from dangerous complacency about your risk of termite problems, but professional treatments are also the best way to truly protect against them. Contact Moyer Pest Control to learn how you can get started today on overall protection from damaging termites.
Here's How You Can Keep Ants Out Of Your Home In Plymouth Meeting, PA
Ants are so good at invading properties, it's safe to assume you've probably had an ant problem or two in your lifetime. While most of these insects are relatively harmless, all ants can contaminate food sources and some of them can be downright dangerous. From carpenter ants that damage wood just like termites do to Pharaoh ants that carry diseases, no ant infestation should be considered a small problem. In the interest of helping you keep these invaders out, here are some of the best preventative steps you can take around your property:
Food Storage: Ants can use their antennae to detect food from far away, so any crumbs or food sources that are left out and accessible will be like magnets to ants.

Moisture Control: Ants are also attracted to moisture, so you tend to find them in areas of a structure where water pools or hangs in the air.

Crack Sealing: Being so tiny, ants can easily slip inside your home through tiny cracks or holes. Regularly checking your exterior walls for these faults, and making repairs, will reduce your risk.

Inspections And Treatments: The best, most effective way to protect your property from ants is with frequent inspections and seasonal treatments by pest professionals. Contact Moyer Pest Control to learn more!