Pest Control For King Of Prussia, PA
Though King of Prussia is home to great people and thriving businesses, it is also home to a multitude of pests. To protect your home or business from the pesky pests that live throughout Montgomery County, turn to the local Pennsylvania pest control experts at Moyer Pest Control. We have been in the business of pest control for over 140 years and are dedicated to protecting people and properties from pests. To learn more about our customizable residential and commercial pest control services, give Moyer Pest Control a call today.
Residential Pest Control In King Of Prussia, PA
Protect your home or family from invasive pests with the help of a professional. Moyer Pest Control offers three home pest control programs to choose from. Each program provides comprehensive services to keep insects and rodents out of your home throughout the entire year.
Exterior Home Guard

Complete Home Guard

Platinum Home Guard
Our residential pest control programs can be tailored to meet the needs of your home and budget. We eliminate current pest problems quickly and provide routine services to stop future pest activity. To learn more, contact Moyer Pest Control.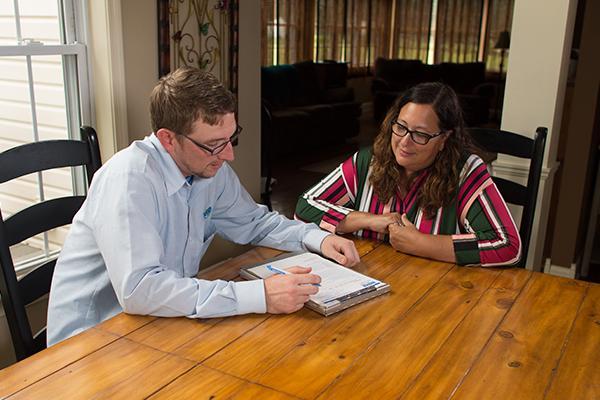 Guide To Minimizing Mosquito Exposure In King Of Prussia, PA
Mosquitoes are biting pests that are active throughout the summer season and can make spending time outside in your own backyard impossible. Mosquitoes are an extremely difficult pest to control without professional assistance. To limit mosquito numbers, our trained technicians will complete a thorough inspection and treat the areas on your property where mosquitoes are breeding and resting. Our mosquito management plan provides six-monthly outdoor treatments during our mosquito season, May through October. In addition to our professional services, doing the following can help minimize your exposure to mosquitoes:
Reduce sources of standing water on your property.

Containers that can collect water should be stored upside down.

Keep your grass cut short.

Cut back or remove overgrown vegetation from your property.

Make sure door and window screens are intact and well-fitted.
To learn more about our effective mosquito management plan, call Moyer Pest Control today.
We're Ready To Help
Get started today! Schedule now or call for more information.
Commercial Pest Control In King Of Prussia, PA
Keeping pests out of your commercial facility (pests that can introduce health risks, damage inventory, and contaminate food) is one of the most effective ways to keep an edge over your competitors. Keep customers returning, your employees happy, and your reputation intact with the help of Moyer Pest Control.
Our pest professionals use Integrated Pest Management to eliminate pest problems in an environmentally friendly manner that meets budgetary needs. To eliminate pests, our professionals complete the safe application of chemicals in and around your facility and put into place prevention measures to stop future pest problems. We also meet and exceed the standards set by a number of organizations and agencies, including:
The Food and Drug Administration

U.S. Department of Agriculture

The American Institute of Baking
To learn more about our commercial pest control solutions in King Of Prussia, including the benefits of our personalized dispatchers, contact Moyer Pest Control today.
What You Can Do To Avoid Termite Damage In King Of Prussia, PA
Termites are wood-destroying pests. They live in very large colonies. While one termite can't cause significant damage to a home, hundreds of thousands or millions of termites, certainly can. To help you avoid termite damage, we provide the following prevention tips:
Reduce excessive mulch and woodpiles.

Leave an 18-inch barrier between your home and any mulch or soil.

Reduce or remove excess water sources around your home.

Limit soil-to-wood contact on your property

Seal up all entry points in your home's foundation.

Use dehumidifiers in damp rooms to remove excess moisture.
To detect, eliminate, and prevent termite problems, Moyer Pest Control relies on the GreenEye Alert system and Termidor® termiticide/insecticide. To learn more about controlling termites on your property, reach out to Moyer Pest Control today to get started with professional termite control in King Of Prussia, PA!