Nestled Between The Forks Of The Brandywine
One of the most iconic boroughs in Pennsylvania is the little borough "Nestled between the forks of the Brandywine," Honey Brook. The rolling hills, fertile farmlands and down-home country feel of Honey Brook make it a desired location for raising a family. Keeping your home safe from the harmful effects of pests like termites, rodents, cockroaches, and more is a top priority for Honey Brook residents. Many have turned to the trusted professionals at Moyer Pest Control for their pest control needs. The experienced technicians here at Moyer Pest Control have the training, technology, and advanced materials available to quickly and effectively eliminate pests from your Honey Brook, PA home or business. Give us a call today to discuss which of our industry-leading services is right for your home or business.
Home Pest Control In Honey Brook, PA
You have worked hard to make your house a home, and the last thing you want is for pests to threaten the safety of your home or your family. Fortunately, there is a way to keep pests out of your Honey Brook home. When you partner with Moyer Pest Control for residential pest protection, you can be sure that pests will remain out in the wild where they belong.
At Moyer Pest Control, we offer Honey Brook residents three comprehensive residential pest control packages to choose from to meet the specific needs of your home; but whether you choose our Exterior Home Guard, Platinum Home Guard, or Complete Home Guard home pest protection plan, you can be assured that it will be effective at safely eliminating pests and will guard your home from future pest infiltrations. All programs also offer free services between visits if covered pests return and are backed by our satisfaction guarantee. To see which program is right for you, give us a call today.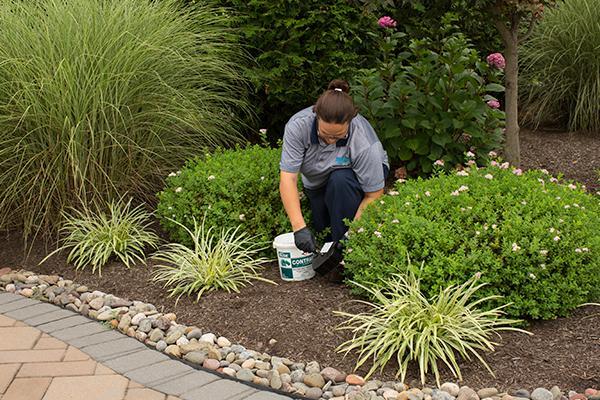 Bed Bug Treatments In Honey Brook, PA
No matter how big or how small your community is, bed bugs have become a new reality. It is all but inevitable, at some point you will come in contact with these hitchhiking pests and unknowingly carry them into your home, but don't worry. If bed bugs find their way into your Honey Brook home or business, Moyer Pest Control can help. We offer Honey Brook home and business owners K9 inspection services and bed bug removal options to ensure that bed bugs are quickly and discreetly eliminated from your property. When bed bugs rear their ugly little heads in your Honey Brook home causing you a lot of stress and lost sleep, be sure to contact the bed bug experts here at Moyer for comprehensive, safe, and effective solutions.
We're Ready To Help
Get started today! Schedule now or call for more information.
Termite Control Services In Honey Brook, PA
Termites spell trouble; even here in the perfect and pristine borough of Honey Brook. Once inside the temperature-controlled spaces deep inside your home or business, they are able to remain active all year long. The year-round threat of termites requires a year-round solution and many turn to the effective termite solutions offered by Moyer Pest. Our termite experts are equipped with several effective options to control termites on your property including GreenEye Alert and Termidor® termiticide. With these helpful tools, our experts can detect termite activity, eliminate those termites, and prevent future problems with them. To see which of our industry-leading termite control solutions are right for you, contact us today.
For Pest Control In Honey Brook, Trust Moyer!
Moyer Pest Control has been serving communities here in Pennsylvania since 1869. That is many years of hands-on experience in local pest pressures. In that time, we have learned a few things; things that only experience can teach. When we couple that knowledge with innovative technologies, products, and protocols our pest control solutions deliver effective results that thousands of satisfied customers have trusted. Combine that with the fact that we are QualityPro certified and you have a team that just can't be beat. QualityPro certification means that we meet or exceed national standards set by the National Pest Management Association in four key areas: trusted consumer relations, certified business practices, expert employee training, and environmental stewardship. When pests become a problem for you in your Honey Brook home or business you can trust the industry-leading team at Moyer Pest to safely and effectively handle it. We stake our reputation on it!