Rural Community With Ties To Philadelphia
Devault, Pennsylvania is an unincorporated community in Charlestown Township. Set among the rolling hills of Chester County and just a half-hour from Philadelphia and all the amenities it has to offer, this rural community offers the perfect mix of country living and industrial opportunity. Keeping pests like rodents, mosquitoes, cockroaches, and more at bay in this rural setting can be a challenge for home and business owners alike. But it doesn't need to be.
Moyer Pest Control has been successfully controlling pests in Pennsylvania for more than 147 years and we can protect your Devault home or business from them too. We offer industry-leading year-round pest control solutions and utilize Integrated Pest Management practices to ensure that your pest pressures are eliminated and that pests are prevented from causing issues in the future. To learn more about our affordable stand-alone services or our year-round pest protection options for your Devault home or business, simply contact us today.
Residential Pest Control In Devault, PA
When you live in a rural community such as Devault, pests are just part of the package. Mosquitoes, rodents, ants, termites, and countless others have what they need to thrive here, and inevitably these pests will find their way into homes. Some are nothing more than a nuisance, some can damage your home, and others can spread serious illness to your family.
No matter what pests decide to invade your home, the answer is the same: Moyer Pest Control! Our year-round Home Guard pest protection programs offer season-specific protection to keep your home pest-free all year long. These industry-leading, comprehensive pest protection programs are administered by our highly trained pest professionals who will quickly and accurately identify pest pressures in your Devault home and customize a plan that will fit your need and your budget. They will also identify conditions on your property that are drawing pests in and discover the access points that are allowing them to enter your home.
For complete protection from the pests that are plaguing your Devault home, turn to the trusted team of pest professionals here at Moyer Pest Control. One call is all it takes to experience the Moyer difference.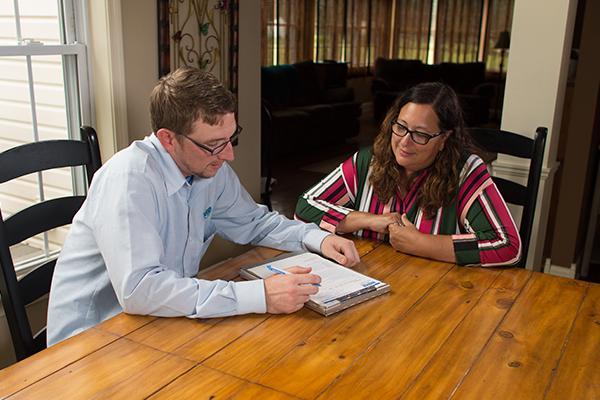 Commercial Pest Control In Devault, Pennsylvania
If you own a business in Devault, then you understand the unique pest pressures that commercial properties face here. Not only can pests like termites threaten the structural integrity of your buildings, but any pest inside your facility can create lasting consequences.
Many business owners have chosen the industry-leading pest protection services from Moyer Pest Control to keep pests from causing harm in their commercial settings. Our commercial pest control specialists utilize integrated pest management protocols and approved products to ensure that pests are eliminated and kept out of your commercial property. Plus our experts make sure that they meet all of the industry-specific regulations that apply to your specific field. We have more than 147 years of experience in local pest pressures and can quickly identify the presence of pests and the conditions that are drawing them in.
When making sure that pests are not a part of your commercial property is important, Moyer Pest Control is the experienced, effective solution! Give us a call today to discover how easy and affordable a pest-free commercial property can be.
We're Ready To Help
Get started today! Schedule now or call for more information.
How To Avoid Bed Bugs In Devault, PA
The resurgence of bed bug activity here in the U.S. over the past decade is evidenced by the increased calls for bed bug elimination. Calls that have dramatically increased here in Pennsylvania, especially over the past few years. Moyer Pest Control offers Devault home and business owners' fast, effective, discreet solutions for bed bug infestations. Our bed bug control services include: K-9 bed bug inspection teams, heat treatments, and conventional product applications.
No matter what your need, our bed bug specialists are here to answer with industry-leading, eco-friendly, bed bug control solutions that are effective at eliminating bed bugs in all stages of development. When bed bugs decide to bite in your Devault home or business, be sure to contact the bed bug professionals here at Moyer Pest Control for fast, effective, affordable service.
Why Choose Moyer Pest Control In Devault, PA?
When pests invade your Devault home or business, you want to be sure that the professionals you rely on to exterminate them have the experience and training to handle your call. Of course, you want them to answer with fast, friendly service as well. For thousands of your friends and neighbors here in Devault and across Pennsylvania, that choice has been Moyer Pest Control.
This is because Moyer Pest Control has more than 147 years of experience in local pest pressures, and can quickly assess your home or business and design a plan that utilizes eco-friendly pest services. By combining state-of-the-art technologies, tried and true methods, and our century-plus of hands-on experience, Moyer Pest Control can deliver results. Since we are a local family-owned company, we are dedicated to the communities we serve and are committed to protecting them by offering effective, eco-friendly solutions to the pest pressures you face.
To learn more about why so many have trusted Moyer Pest Control with their pest control needs, simply call us today!