There are many pests that Souderton homeowners encounter. While some of these posts are just a nuisance, others are more of a problem because they can cause health problems or property damage. One of the most dreaded pests that people don't want to encounter in their home is bed bugs. These bugs can spread all over your house or apartment, and they bite humans and suck our blood, which is very disturbing.
Bed bugs can be identified by the following characteristics:
They are usually a reddish-brown color.

Their bodies are long and oval-shaped.

They are small and only get to be about the size of an apple seed.

They usually look flat unless they've just eaten in which case they are rounded.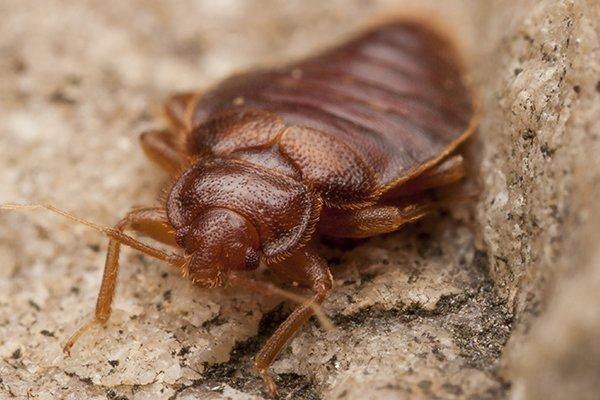 When homeowners find they have bed bugs, they often want to get rid of them as soon as possible. Many homeowners turn to DIY methods because they think doing so will be cheaper, but this is rarely the case.
Is It Cheaper To Get Rid of Bed Bugs Yourself?
The exact cost of getting rid of bed bugs can vary depending on the method and how big your home is. Some of the common methods of bed bug do-it-yourself removal tactics include:
Getting rid of infested items

Using pesticides you can buy at the store

Creating things like kill chambers

Using bed bug traps
Most over-the-counter cleaners will end up costing you close to $100 dollars, minimum, and you'll often have to keep buying more products. If you are getting rid of your items, you could end up losing hundreds to thousands of dollars worth of furniture and clothes.
Beyond the actual price of trying to do these methods on your own, there is a lot of lost time. Trying to figure out the right products, the right methods, and the right application can take a lot of time. You also may end up having to keep friends and family away from your home as bed bugs are hard to get rid of. This means you can feel aggravated and frustrated as DIY methods continue to fail.
Advantages Of Professional Bed Bug Services
The most effective and least frustrating way to get rid of bed bugs is to get help from the professionals. In many cases, professional treatments are much cheaper in the long run. At Moyer Pest Control, we provide a variety of bed bug control solutions including heat treatments, application of Apprehend®, and conventional treatments.
Our bed bug control program follows these steps:
A free bed bug inspection that is thorough and complete

A treatment plan that meets your needs. This varies depending on how intense the infestation is.

Our low-level infestation treatments include conventional products and follow up treatments for two to three weeks.

Our medium level infestation program includes conventional treatments and Apprehend® along with 14-21 days of follow-up.

Our high-level infestation treatments include conventional products, heat treat, and Apprehend® as well as regular follow-ups.
Protect Your Home From Bed Bugs
The best way to keep your home safe from bed bugs is to contact the pest control experts at Moyer Pest Control. Give us a call to learn more about our treatment plans or to schedule your free bed bug inspection today.