There are many things not to do if you find bed bugs in your Souderton home. The first one is to panic. The second is to burn down your house. We understand that the idea of bed bugs can send a shiver down your spine but with professional help, you can take back your home. At Moyer Pest Control we can help with a bed bug problem, but only if you call us.
Identifying A Bed Bug Infestation
Bed bugs can be hard to spot as they are nocturnal and tend to congregate in sleeping areas. They are also excellent at hiding and avoiding detection. They can slip behind outlets, or inside walls, into your baseboards, behind paintings, inside books, and of course in the cracks of your mattress. If you do spot them, they may look like an apple seed with legs, flattish and brownish-red. More likely you will notice brown stains on your sheets or mattress from their feces or blood spots from biting you. You may also wake up with red itchy bumps in clusters or lines on your exposed skin.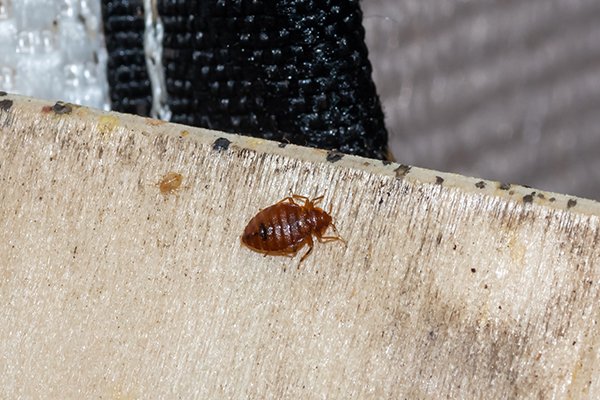 Mistakes Homeowners Make
One mistake homeowners make is thinking they won't get bed bugs because they have a clean house. Bed bugs don't discriminate. They hitch a ride in belongings or through close contact and make their way into homes, dirty or spotless. They aren't attracted to filth like cockroaches; keeping things clean and tidy might help you spot them more quickly, but it won't keep them away.
The second mistake homeowners make when it comes to a bed bug infestation is thinking they can tackle it on their own. Sprays, foams, mattress encasements, natural home remedies, and scrubbing only make the issue worse. Bed bugs are smart and will hide from sprays, and they don't die from natural oils and such. Just one bed bug left behind from DIY treatments can start the whole infestation over again. Attempting heat treatments on your own is dangerous and ineffective. You can't heat your home to a high enough temperature with your home heating system. And tossing mattresses or washing bedding doesn't usually work because bed bugs don't only live in beds.
The biggest mistake homeowners make when it comes to a bed bug infestation is hesitating to call the professionals. The quicker you contact Moyer Pest Control, the faster we can get you back to having a bedbug-free home. The longer you wait, the larger your bed bug infestation can become and the harder it is to treat. Contacting Moyer Pest Control, even if you only suspect a bed bug problem, is the best way to go to protect your Souderton home from pests. Reach out to Moyer to schedule your bed bug inspection today!