Pests are a summer problem. Right? Many people aren't aware that some pests present problems year-round. Although we sometimes forget about bugs during the winter, the truth is that many bugs are still alive in these cold months. How? By living in homes and using the warmth of our climate-controlled dwellings to survive. Overwintering means surviving the winter. Insects do this by hunkering down in warm places and waiting out the cold. But why does this matter?
Why Overwintering Matters In The Fall
Here's a quick overview of how many insects live through the seasons. In spring, bugs that have overwintered emerge. They mate, build nests, and lay eggs. In summer, the eggs begin to hatch, and bug populations skyrocket. By fall, many insects have died off, but those that overwinter are actively searching for a warm place to hide. They overwinter in this warm space until the next spring, when the cycle continues.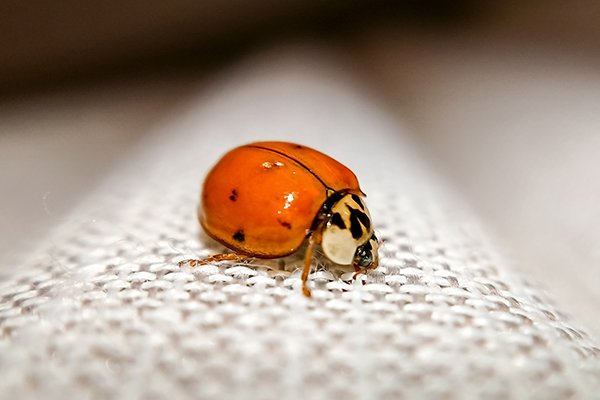 Letting bugs into your house in the fall means more bugs come springtime. It's important to be vigilant during the fall to prevent pests throughout the rest of the year. Many overwintering bugs try to get inside walls to hide. But you may not notice them since they won't be actively causing problems.
Common Pests That Overwinter
There are many common pests known to overwinter. Some, like mosquitoes, lay their eggs in a safe place to overwinter, but do not overwinter themselves. Other pests that overwinter are ladybugs, box elder bugs, stink bugs, caterpillars, crickets, moths, and flies. This is by no means an exhaustive list, so your safest option is to keep an eye out for any bugs this fall and to pest-proof your home.
How To Stop Bugs From Overwintering In Your Home
Here are some prevention tips. These can work year-round to keep pests out, but they're especially important now before winter comes to New Castle. The best way to stop pests from overwintering in your home is to stop them from coming in in the first place.
Seal cracks and crevices around your home's foundation, siding, doors, and windows.

Make sure that areas near electrical and plumbing are safely sealed.

Routinely check to make sure your gutters are clean and clear of debris.

Check for water damage in and around your home since moisture attracts many pests.

Promptly clean all food messes in your home.

Keep pet food properly stored when not in use.

Never leave food sitting out at night.

Invest in regularly scheduled pest control to prevent bugs from coming in or near your home.
Moyer Pest Control offers year-round home pest control services to help you target any and all pests that come your way. A scheduled service allows us to stop pests before they cause problems. You can also call Moyer Pest Control if you already have bugs in your home. Pests may try to overwinter in your home, but we can get them out and keep them out.