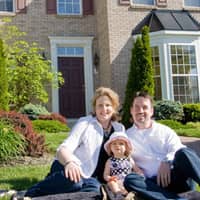 Has that moment happened for you yet? You know the one where you looked down and beheld the very last bug you were willing to tolerate in your home. We all have our breaking points, and you've done well to make it this far. You've let them crawl all over your walls and inside your curtains. You've let them litter your sills and your walkways. And you've put up with their relentless invasion of your cupboards. But enough is enough. These creatures are ruining your home, your health, and your happiness. It is time to stop the madness!
So...what's the next step? Well, you're on the right track. Choosing the right pest control company is important, and you made the right move checking out Moyer Indoor | Outdoor. We are a pest control company that thinks different. We don't react to infestations, we work with you to prevent them from happening in the first place, by using state of the art Integrated Pest Management techniques. IPM is a fancy way of saying, we use modern pest prevention methods with limited and focused use of pesticides. We believe in a smarter, greener, approach to pest control. We are so confident that our treatments work, we're willing to put a 100% total satisfaction guarantee on it. What does that mean for you? Depending on the plan you choose (Exterior Guard, Complete Home Guard, or Complete Home Guard Plus) you'll get a list of pests we guarantee to get rid of. If a pest that is covered by your plan gets into your house, we'll get it out for free. And to keep them out , we'll add service visits in between your already scheduled visits, at no cost to you. When we say we'll guard your home, we mean it.
So...how do I choose a plan? You'll want to choose a plan based on the pests you want protection from. Exterior Guard is our base plan. This plan protects you from ants, centipedes, clover mites, crickets, earwigs, ground beetles, millipedes, pill/sow bugs, spiders, and wasps. When you go to the Complete Home Guard plan, you get protection from those pests, plus: cockroaches, fleas, food infesting insects, rodents, and silverfish. That is 100% guaranteed protection against these pests.
What about termites? Termites require much more effort, that is why it is reserved for our most extensive package. We put down monitoring stations, and schedule quarterly inspections, to protect your home "before" termites can do their damage. Our IPM baiting methods destroy colonies without harmful chemicals or invasive drilling techniques. If you're looking to protect your investment, this plan just makes sense.
100% satisfaction guarantee, 24 hour emergency response time, and three comprehensive packages, makes Moyer Indoor | Outdoor the right choice for Pennsylvania homeowners. Call and find out how easy it is to get started.