Many insects are very tiny and can be easily killed with a stomp of a foot, but that doesn't mean you should underestimate them. It definitely doesn't mean you should wait around to have pest remediation. Lots of critters cause destruction right under your nose or bring in issues that will come to the forefront later. For instance, some spread diseases and germs that trigger illnesses in humans. Others cause harm to homes and businesses in West Chester. Termites are a prime example.
Termites chew up so much wood each year, it costs Americans a total of $5 billion. That number doesn't go down with assistance from insurance companies, because they don't offer it. They consider it to be a disaster that's avoidable. It's extremely important that residents concentrate on termite prevention. Use these three tips and the information on Moyer Pest Control to begin.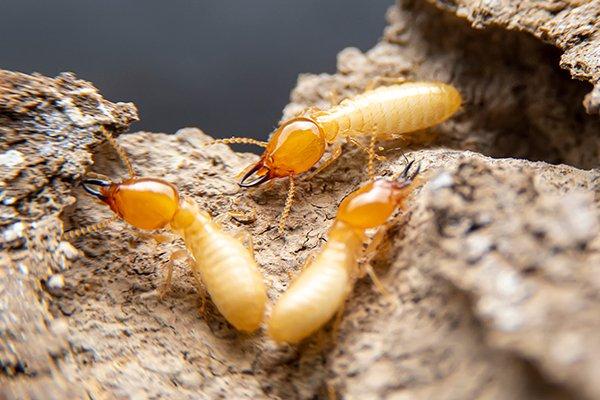 Prevention Tip #One: Perform Necessary Repairs
While termites are liable to target wood of any quality, it doesn't help to have pieces around that are decaying, moist, or water damaged. Remove or refurbish any that fit that description. Have faulty fixtures and pipes fixed as soon as possible; especially if they're causing the wood to get drenched. Closely examine your property's foundations and the areas near doors and windows. Any cracks and crevices need to be patched up. Caulking may be helpful. The same goes for utility gaps; seal them up. Vents and gutters should be cleaned regularly. You want to do all of this to reduce the number of entryways and attraction points.

Common worker termites are grayish-white or white, and 0.12 of an inch long. They perform all their ruinous activities from behind walls. They're protected by yellow-brown soldiers, who are about the same size. They have noticeable jaws and rectangular heads. Swarmers are a bit different. First, they're larger at 0.50 of an inch long. Second, they're black, brown, or yellow. Third, they don't hide. They fly from nests during the mating season in spring. You'll see them fluttering by lights, and know for sure you have an infestation. Other signs are:
Mud tubes, maze patterns, and/or needle-size holes in walls
Hollow sounding wood and walls
Sagging or discolored drywall
Dislodged floor tiles and weakening floorboards
Stained, peeling, and bubbling paint
Scattered scaly wings of swarmers
Soft rustling noises inside walls
Prevention Tip #Two: Take Care of the Lawn
Lawns are damp, woody, and covered in plant material, making them the ideal place for termites. Make sure you get any organic debris off the yard and any matter that is rotting. Logs and trees need to be at the top of the list when you do your inspections. Keep free wood, like lumber panels and firewood, away from the soil. Further, distance your piles of wood and greenery a few feet from exterior doors. Trim grass, plants, and shrubs often.
Prevention Tip #Three: Call The Experts At Moyer Pest Control
Your first impulse may be to purchase an item from a store and take on the termites on your own. Ignore this feeling! You'll be wasting money and time if you don't. Typical shelf products will only give you temporary relief. These insects nestle behind walls, and you need something that's going to dismantle the core of an infestation in your West Chester home. That's where Moyer Pest Control comes in.
Our state-licensed technicians will apply Termidor® liquid termiticide and/or install a Sentricon® baiting system to exterminate and/or ward off the bugs. These tools consist of treatments that termites will consume and bring back to their nests. The colony will be wiped out in no time! You'll have access to warranties and recurring visits with these services. Don't hesitate to call us today at Moyer Pest Control for an appointment!!