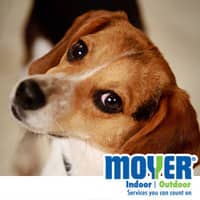 Well, it seems that bed bugs are not going anywhere and in fact, they are going everywhere! Movie theaters, libraries, schools, offices, you name it. Bed bugs and their eggs continue to latch onto humans, clothing and bags in order to move from one location to the next. With the threat of bed bugs being so high, we thought it was a good time to remind Pennsylvania residents of our bed bug control program which is helping families and businesses across the state remain free of bed bugs.
You see, it only takes one pregnant female for a bed bug infestation to begin. And that is not hard to come by. Also, bed bug eggs are sticky which means you set a bag or a coat on an area where there are bed bugs just like that, your home becomes the next site of an infestation. It does not matter if you have a clean home or a messy home; bed bugs simply want to feed on our blood. But don't worry, these blood sucking pests cannot transmit any diseases which is the one plus.
The widespread cases of bed bug infestations have caused businesses like libraries to purchase special heat equipment so that books are getting their own thermal remediation to kill off bed bugs as books are being returned. It's that serious! But for all of you in Pennsylvania including Allentown, Souderton, and throughout our entire PA service area, Moyer Indoor | Outdoor's pest control team has all the latest in bed bug control including our K9 bed bug inspections and heat treatments.
Moyer's bed bug detecting dog, Scout is the best way to inspect your home or business for bed bugs. Scout, and other K9 bed bug teams can detect the presence of bed bugs and their eggs with an accuracy rate of up to 98%! That is far more accurate than human inspections alone because dogs use their sense of smell rather than sight and thus are far less limited in their inspections.
So even if bed bugs have latched onto you or a family member and traveled back to your home it is important to know that you will not have to live with bed bugs for long. Simply contact Moyer Indoor | Outdoor at the first sign of bed bugs including bed bug bites and our team will be on their way to get rid of bed bugs and help to prevent their return.
Bed bugs may be continuing to infest homes, businesses and other public places across the country but you can trust that our PA pest control professionals will not let bed bugs take over your life. So call us today for an inspection and make sure that you are going to sleep without the bed bugs biting.