When pests invade your Souderton home, it's never a good thing, but most of the time it's at least bearable. However, some pests like bedbugs make everything so much worse thanks to their habits.
For starters, bedbugs survive by feeding on blood from other living creatures. Unfortunately, they prefer humans, which means you're on the menu. To make matters worse, they're tiny, flat, and round like an apple seed, making it difficult to detect them before the infestation has spread out of control.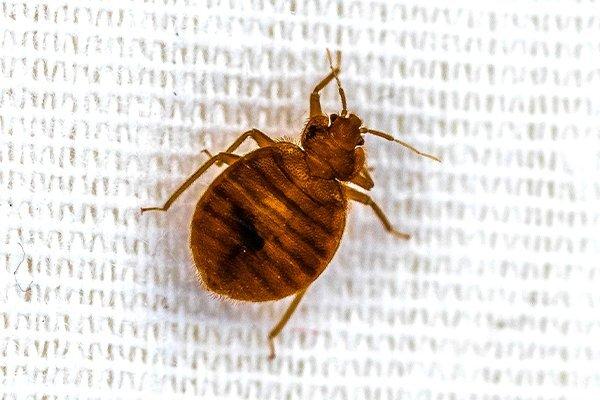 Considering the trouble bedbugs cause people, it's understandable that a good percentage of them turn to DIY(do it yourself) solutions to remove them. Are there any DIY solutions that work? Are they worth the investment? These are the kind of questions we seek to answer.
DIY Yes Or No?
It's a common belief that DIY solutions are generally cheaper than seeking out the assistance of professional pest control companies. Even if that's true, that doesn't necessarily mean you're getting your money's worth. Let's take a look at some common DIY solutions:
High Heat Laundry: Admittedly, this solution does work and doesn't cost any more than it would otherwise to run your laundry. The trick is to set the washer and dryer to the highest heat settings possible to ensure the bedbugs are eliminated. Also, the cycles need to last for at least 30 minutes.

Vacuuming: Both the bedbugs and their eggs can easily be vacuumed up, which again doesn't cost anything beyond the normal costs of running a vacuum. If you seal everything after vacuuming, you can prevent future contamination.
Both solutions work and do so without any additional cost. However, the main problem is the scope of the solution. Bedbugs can crawl. They can also reproduce rapidly. Just because you eliminated some, that doesn't mean you got all of them. That's why other more costly solutions have developed such as:
At-Home Pesticides: Most of the time when you think about pests, you also think about pesticides. Unfortunately, bedbugs have built up immunity to these thanks to the enzymes they produce. At an average cost of $15 for basic options and much more costly for better options, this is a costly investment that won't even work.

Essential Oils: In fairness, these worked in a controlled environment, with some even potentially working in the real world. However, the result is that field-testing was a failure and at $7-$20 per bottle, this is one failure you don't want to pay for.
In summary, some of these solutions may get the job done to a point, but they are all largely ineffective, which means it's worth biting the bullet toinvest in professional bedbug control services.
Get Professional Assistance With Moyer Pest Control
Ideally, your bedbug prevention efforts do enough to keep you protected. Unfortunately, bedbugs can still slip through the cracks once in a while. That's unacceptable considering the mental strain they cause as well as their need for your blood. Even worse, DIY solutions just don't do anything in the face of this troublesome pest, making the situation even more aggravating than it already is for you and your family.

That's why our team at Moyer Pest Control is here for the residents of Souderton and the surrounding area to help eliminate your bedbug concerns. Our team uses a blend of conventional and heat treatments to facilitate the complete removal of your bed bug problem permanently.

Are you in need of bed bug prevention services? Then give us a call at Moyer Pest Control to speak with one of our agents about our professional bed bug control options or fill out our online form to schedule your free inspection.