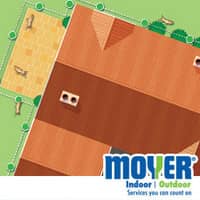 Termites are a sneaky, destructive insects. An infestation of termites often remains undetected until it is too late and there has already been major structural damage. Considering that termite damages cost property owners around the country over a billion dollars each year, it is important that those in Souderton, Allentown, and throughout Pennsylvania learn how to protect their homes from termites.
You may notice the following signs of termite infestations although many times they go undetected.
Mud tunnels on property

Termite swarms or dead termites

Small holes in wood surfaces
Even though you may not know about a termite infestation for some time, there is good news. At Moyer Indoor | Outdoor, we offer termite control services that are designed to stop termites in your home and preventative termite treatments for before they attack. Our solutions for termites include:
Termidor® Termite Treatments: If termite activity is already present, Moyer may use America's #1 termite defense product to effectively get rid of termites on your property

Termite Monitoring: Moyer can install the gravity activated, GreenEye Alert termite monitoring system. This system uses gravity to detect termites.
Don't let termites make a sneak attack on your home and property this year. To find out how Moyer Indoor | Outdoor helps homeowners in Bucks and Montgomery counties as well as elsewhere in our service area resolve and prevent termite problems, please contact us today. And remember, just because you can't see them doesn't mean termites are not there; get peace of mind with help from Moyer's termite exterminators!