Spring travelers in West Chester already know the importance of having updated documents and arriving early to ensure that they can make their flight or bus on time. However, one concern that most travelers neglect to consider is pests or, more specifically, bed bugs.
Bed bugs are known to attach themselves to anything from bedsheets to suitcases and everything in-between. The good news is they're not quite as bad as people tend to fear when hearing about this troublesome pest. However, that doesn't mean there aren't precautions to take before setting out on your next big adventure.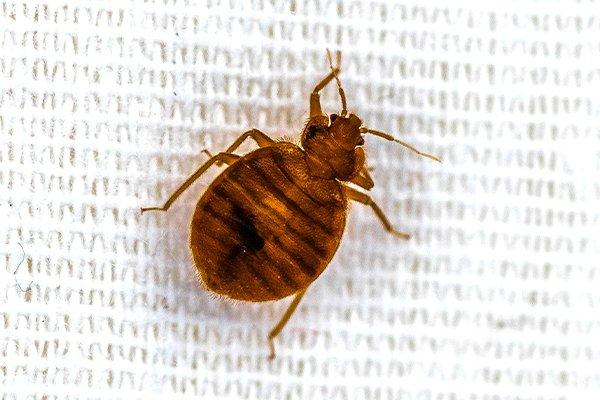 Minimizing Contact While Traveling
There's no mistaking the disdain people have for bed bugs, especially when they threaten travel plans. In fact, they can ruin your vacation before it even gets started. That's why it's important to take advantage of the following tips while traveling to ensure that you'll have a good time:
Don't dismiss reports of bed bugs. The easiest way to stay protected is to heed any report of bed bugs whether at a transportation hub like a bus station or a hotel. Be sure to request different accommodations accordingly.

Inspect, inspect, inspect! Travelers should carefully inspect everything from the seat they sit in on the plane to the bed in the hotel room upon arrival. If signs of an infestation are present, request to change rooms or seats immediately to minimize the potential for contact.

Wrap up your belongings. Depending on how you choose to travel, it may be worth covering your suitcases and items in plastic covers. These covers can't be penetrated by bed bugs and can ensure you remain protected. The more public transportation you use, the more at risk you are for picking up a bed bug and bringing it home.

Know the sanitization protocol. It's always a good idea to be knowledgeable about a hotel or transportation hub's sanitization protocol. The more in-depth and maintained the protocol, the less likely you are to come across bed bugs during your travels.
Prevention When Returning Home
Prevention while traveling is indeed key to ensuring you don't return home with a bed bug infestation. However, that doesn't mean that prevention stops once you make it back to your West Chester home. Be sure to take advantage of the following tips to protect your home from hitchhiking bed bugs:
Launder your clothing. When unpacking, it's important to unpack your clothes right into the washing machine. Between the hot water of the washing machine and the high heat of the dryer, you can eliminate any bed bugs that were hiding in your clothing.

Seal your belongings. It's likely you can't wash everything in one load. In those cases, it's important to seal the suitcases and other containers in trash bags or another cover to prevent the bed bugs from exploring the rest of the house.

Create some distance. Your suitcases should never be stored under your bed or in your closet. Instead, they should be placed in the basement or garage to maintain a safe distance from any area where bed bugs are likely to infest.
Get Professional Assistance With Moyer Pest Control
Sometimes, even the most vigilant of efforts isn't enough to prevent a bed bug infestation. These pests are small and are hard to detect under the best circumstances. It also doesn't help that bed bugs are known to survive nearly anything besides high heat or extreme cold. If you're concerned about a bed bug infestation, it's a good idea to get professional assistance from the pest management professionals at Moyer Pest Control.

At Moyer Pest Control, we take your bed bug concerns seriously. That's why we offer a blend of conventional and heat treatments to ensure the complete elimination of your bed bug problem.

Do you need bed bug prevention services? Then give us a call to speak with one of our agents about our professional bed bug control options, or fill out our online form to schedule your free inspection.