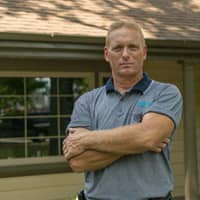 Today's world is so hustled and bustled that most of us don't have time to spend worrying about things like electric bills, phone bills, or heating bills. However, there is nothing worse than picking up your phone to make an important call only to have no service - and instantly remember that you forgot to pay that bill this month, or, waking up in the middle of the coldest night of the year shivering and shaking only to realize that you forgot to call for that oil delivery on Monday.
The worst of all is walking into the house after a long, hard day at the office and flipping on the switch you find no light! The power has been shut off because you misplaced that bill you should've paid. Thankfully, technology has given us many opportunities to help pay these bills on time allowing us the worry-free options of online bill pay and monthly payment plans that conveniently spread our winter heating costs throughout the entire year making them more affordable. It is such a convenient and easy way to ensure that these tragedies (well, they seem like tragedies when we are in the middle of them, don't they?) never happen to us again.
Pest control is another area where we tend to not think about it, or perhaps think that pests would never invade our homes - until they do! The worst part about this lackadaisical approach is that some pests can cause severe damage or, even worse, diseases by the time we even notice them. Here at Moyer Pest we also have worry-free options to help you with your pest control needs. We offer several money saving plans that take the worry of pests off your shoulders and puts that concern on ours.
Exterior Home Guard starts as low as $25 per month and offers 4 services per year during the high pest season. All of the work is done on the exterior, so we don't even need to enter your house. Covered pests include: ants, carpenter ants, centipedes, clover mites, crickets, earwigs, ground beetles, millipedes, pill/sow bugs, spiders, wasps and yellow jackets. We will even treat covered pest free of charge if they return between our services.

Complete Home Guard starts as low as $35 per month and offers 4 services per year - 3 exterior and 1 interior. All visits will be scheduled at your convenience. We will inspect your home and make a tailored plan for you. This service covers all the pests in the Exterior Home Guard Plan plus cockroaches, fleas, food infesting insects, mice, rats, and silverfish. Again, there is no charge for us to come back between services if these pests return.

Platinum Home Guard is our very best value starting as low as $50 per month and offers 6 visits scheduled once every other month at your convenience. Besides treating for all of the pests in the Complete Home Guard Plan we will also do the following: Five of these service calls will be done externally and one internally. During three of these visits we will inspect the termite monitors that we have strategically and discreetly placed around your property to watch for termite activity. Spider webs and eggs will be removed and voles dealt with at each visit. We will also apply mosquito and tick applications to targeted areas four times... and more.
When it comes to protecting your home from pests, don't leave it to chance, contact us today and set up your worry-free pest control plan.