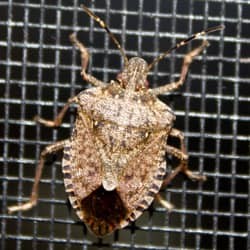 Finally, the weather is warming, the flowers are budding, and the pests in your home are getting ready to leave. That's right; you could have bugs in your home. Overwintering pests are getting ready to leave your home, but that doesn't sound as good as you may think.
Wait! Pests are in My Home?
The thought of overwintering pests leaving your home sounds good on the surface, but that should kindle more questions in your mind. If overwintering pests are getting ready to leave, that means they have been living undetected in your home the entire time. Overwintering pests began seeking shelter in your home as early as the end of fall. For six months or more, you have been living with bugs.
There is another concern with pests leaving your home: they have to venture through your home to do so. When bugs and rodents travel through your home, they spread disease and bacteria. Not to mention that no one is excited to see rodents in their home, except kids – especially young ones. Little kids are attracted to small things that crawl, and in most cases, the bugs go right into their mouths. No one wants that.
List of Common Overwintering Pests
Common overwintering pests include:
Boxelder bugs

Lady beetle
What to do about Overwintering Pests
The first way to combat overwintering pests is to acknowledge that you may have them in the first place, even if you can't see them. If you don't have regular pest control services, you probably have overwintering pests hiding in your walls, your floor, your cupboards, your basement, and your attic. A dead giveaway is the bugs on your curtains, windows, and walls that are exposed to the sun. Where there is one, there are many.
A few ways to combat overwintering pests:
Remove debris away from your home.

Clean and vacuum your home often.

Seal windows and doors and repair damaged weather stripping.

Remove other access points.

Call a pest control professional to inspect, remove, and control infestations.
Year-round pest control helps you avoid insects in the first place, long before the winter wanes and the springtime flowers bloom. Year-round pest control solutions from Moyer Pest Control include cost-effective interior and exterior treatments. With three plans to pick from, the pest control coverage your home needs are sure to be met with Moyer Pest Control.