As a business owner, you're constantly making decisions and solving problems in order to make your business successful. When a pest problem crops up and doesn't get taken care of right away, it can cost you time, money, and the reputation of your business. We want to see your business be as successful as possible, which is why Moyer is here to help keep pests out of your New Castle business.
What Types Of New Castle Businesses Can Moyer Help?
With over a century and a half of experience, Moyer has seen it all. Our expert technicians have experience treating pests in a multitude of business settings. Moyer Pest Control offers services in the following industries, and more: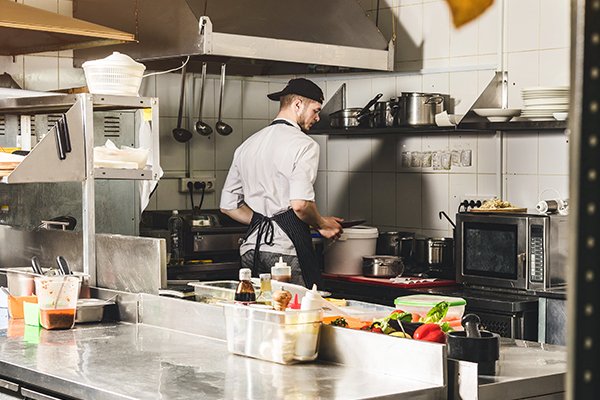 Restaurants

Lodging/Hospitality

Retail

Healthcare

Food processing

Pharmaceuticals

Long-term care

Property management
Why Is Commercial Pest Control Necessary?
Your pest problems can vary depending on the type of business you run. Businesses in the food-services industry can find themselves plagued with rodents, roaches, and fly problems. Hospitality and apartment rental businesses can easily end up with bed bug infestations. Any pest infestation in a healthcare facility can be dangerous or even fatal.
Regardless of the industry, when pests invade your New Castle business, they can introduce dangerous illnesses to your employees and customers, cause costly damage to your facility, and destroy your business's reputation to the point of failure.
Why Choose Moyer?
By choosing to partner with Moyer for your commercial pest control needs, you can eliminate your current pest problems and prevent future ones from occurring. The best defense is a good offense, which is why we suggest on-going, year-round pest control. This protects your business no matter what time of year it is and what pests are currently active.
Moyer's commercial pest control stands out above the rest, and it's not only because of our vast experience and expertise. We're different from other pest control companies because we treat each customer to customized service tailored to your specific problems and needs. We don't offer one-size-fits-all solutions because those solutions don't exist. You can feel confident when you choose Moyer that you'll receive the individual care you need to make your business pest free. Contact Moyer today to get started with pest control services for your business.