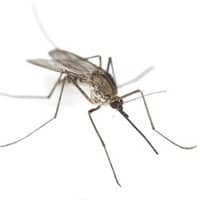 Bad news for Pennsylvania coming out of the National Pest Management Association this year: Their annual Bug Barometer, which forecasts pest activity based on weather conditions, shows an increase in mosquito activity this summer. Here is how they came to their conclusion and how you can protect your home.
The Bug Barometer is the result of research done by expert entomologists who are considered by many to be industry leaders. Data from winter weather reports and weather patterns developing across the country are compiled to produce a pest pressure index for each region of the United States. This index helps home and business owners target their pest control efforts, and more effectively reduce the threat these pests pose.
January may have been the coldest winter on record for some cities in the Northeast, but experts believe this had little effect on mosquito populations, which have a natural antifreeze that helps them resist the cold. Susan Hyland, from Schuylkill County's Penn State Extension, says, "Even when temperatures dropped below zero the cold likely didn't have much impact on bugs. It would require days of steady temperatures below 20 degrees to destroy insect larvae--and it wasn't that cold for that long in most parts of Pennsylvania." She also points out that, "Mosquitoes need just a little bit of water for breeding," and melting snow provides the water needed.
So, what does the Bug Barometer have to say about the Northeast? Well, the good news is extreme cold may delay termite swarm season. This gives property owners more time to bolster their termite protection for the year. On the downside, standing water from snow melt has the potential to increase mosquito populations and give termites the moist conditions they need to thrive.
If you normally have trouble keeping mosquitoes away, you'll want to increase your efforts this year. Pest specialists like Moyer Indoor | Outdoor can help by offering mosquito control that will reduce breeding sites on your property and kill eggs before they hatch. We also destroy adult mosquitoes where they hide. Technicians treat foliage, areas of vegetation, buildings, porches, patios, and hard-to-reach areas like eaves and windows.
Mosquitoes can carry pathogens that produce flu-like symptoms in humans. With mosquito populations expected to be higher this year, it is even more important to invest in mosquito control. Get your property protected. Contact Moyer Indoor | Outdoor for help with mosquitoes this summer.