Bed bugs are incredibly difficult pests to remove once they find their way into your mattress and bedding. Once you uncover signs of their presence, every pillow, blanket, carpet, piece of furniture, cushion, and article of clothing in your Souderton home is a potential nesting ground. If you want to truly remove bed bugs for good, you need to be thorough. You need the professional assistance of Moyer Pest Control.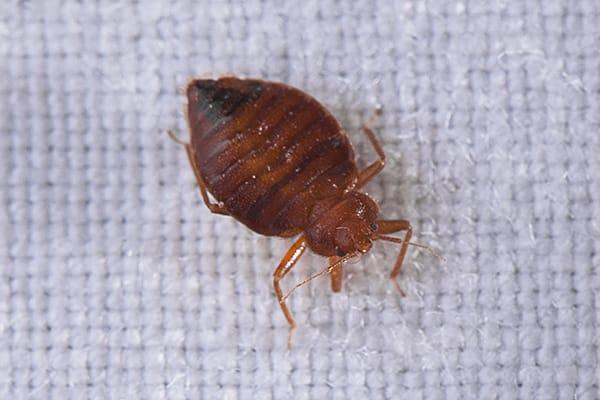 What Are Moyer Pest Control's Bed Bug Inspection Processes?
At Moyer Pest Control, we understand just how important it is to get bed bugs out of your home, so we offer our intensive bed bug inspection services to you for free! Just give us a call and we'll be there, starting with the rooms you specify as most suspect for a bed bug presence. We will take our inspection to hot spot spaces such as mattresses and items of furniture immediately. From there, we will move to cover every inch of the room and, if so needed, connected rooms out to the entirety of the property.
While our human employees can root out bed bug infestations with exceptional accuracy, their thorough inspections can take hours to move through your home. If you need a quicker option, look no further than Moyer Pest Control's K9 bed bug inspections. Our expert handler will lead the way for a dog's enhanced sense of smell to cover ground with expert efficiency in minutes, all without having to disrupt hot spot spaces in a room the way a human inspector would need to.
What Do Moyer Pest Control's Bed Bug Treatment Processes Entail?
If you have any questions about bed bugs, know that your friends at Moyer Pest Control have answers. For now, here's one we know you want the answer to: How can our specialists treat and eliminate bed bugs on your Souderton property? Depending on the level of the infestation discovered, the methods and intensity of our processes will vary, but for simplicity's sake, they're split into two major methodologies.
For low-level and medium-level problems, Moyer Pest Control will employ conventional treatments to rid your home of bed bugs. These processes cover the professional-grade insecticides and spot treatments we use to kill bed bugs where they stand. Just wait the allotted time indicated by our employees, typically around four hours, after these treatments are performed before you re-enter your property for safety.
For high-level bed bug infestations, Moyer Pest Control doesn't play around — we will eradicate your pests problems with the help of our tried-and-true thermal remediation treatment procedures. Used our effective, specially designed equipment, the temperature in your home will be raised to around 100 degrees Fahrenheit, eliminating bed bugs at all stages of life, from the unmoving egg to the ever-mobile adult. Just be forewarned that this process typically takes between six and eight hours to complete.
In Souderton, Pennsylvania, there is no pest control company more prepared to fully eliminate your bed bug problems than Moyer Pest Control. For more information on all the specialized bed bug treatment options available to you, contact Moyer Pest Control today.