Which pests do you find the most disgusting? Many people would say spiders first of all because these pests are so off-putting and scary, but there's a good chance you'll also think about cockroaches. These pests are associated with filth and decay, and there is a good reason for this. Cockroaches in West Chester thrive in places with rotting food, organic debris, high moisture, and cluttered areas. But, these pests are more than just disgusting; they can also be extremely dangerous.
Cockroaches are invasive and harmful, so you'll want to know how to keep them out of your house. Get help with cockroach control in West Chester by reading this guide.
Why Are Cockroaches Becoming A Problem For West Chester Residents?
Cockroaches are unfortunately a relatively frequent and constant pest problem in the area and throughout the country. These disgusting creatures are widespread, and they often thrive in proximity to humans. Even one species, the German cockroach, doesn't have hardly any feral colonies left.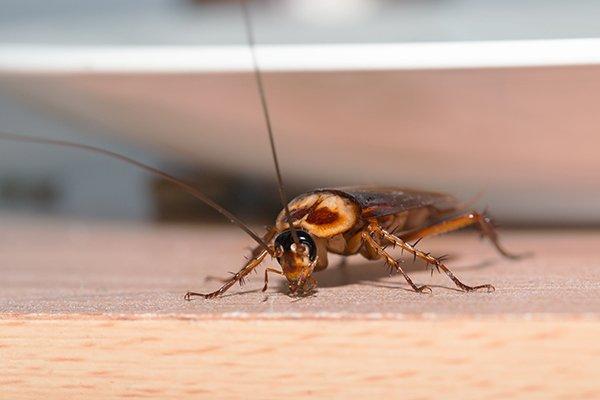 Our homes provide many things that cockroaches love, such as access to food and water sources. But, while dirty and cluttered homes might be more at risk of an infestation, you could still wind up with cockroaches even if you're an immaculate person.
What Can I Do To Minimize Cockroaches Around My Property?
It's most effective to take steps to deter cockroaches by removing the factors that attract them. Here are some of the best prevention measures to follow:
Follow good housekeeping habits, focusing on cleaning up kitchen and bathroom spaces often.
Wipe up food and drink spills right away.
Place lids on all trash cans around the yard and inside the house.
Reduce humidity levels by fixing leaky faucets and pipes.
Keep drains cleaned as some cockroach species can survive in drains and plumbing.
Even following these preventative steps, you may still experience a cockroach infestation. One surefire way to remove an infestation is called Moyer Pest Control.
How To Handle A Cockroach Infestation In Your West Chester Home
Cockroaches are even harder to eradicate than they are to prevent. But, you don't have to worry. There is a way to exterminate cockroaches and keep them from coming back. The West Chester pest control team at Moyer Pest Control offers the reliable cockroach removal services you need.
It rarely works trying to remove cockroaches independently because they are such sturdy pests. They can live for up to a week without their heads and even survive on small crumbs. Most attempts to remove them on your own will result in frustration.
Why Call Moyer For Professional Cockroach Elimination Services In West Chester
While there are products on the shelves of stores meant to kill cockroaches, these options don't work as well as you think. They eliminate some roaches, but these infestations can be so extensive that it's best to leave things to the professionals. All you have to do is call Moyer Pest Control to find out more and request an inspection.