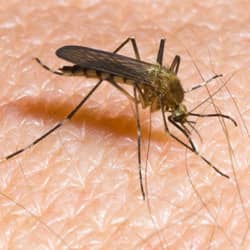 There is a lot of press right now about the Zika virus, especially since it has become somewhat politicized. While we don't get into politics, it is important to note that this virus has sparked a political wildfire. One side is calling this an international emergency, while the other is urging people not to panic. But we'd like to point out that mosquito threats are nothing new. We've been dealing with malaria, West Nile, dengue, yellow fever, chikungunya, and other mosquito-borne viruses for decades. Here is what you need to know.

Zika is different

It is true. Zika isn't like the other viruses we have fought. 80% of those who get Zika show no symptoms at all, but this is a virus that can cause severe damage to the developing brain of an unborn baby. So, unlike other viruses which can cause diarrhea, vomiting, high fever, severe body pains, and even death, Zika presents a danger that can cause life changing implications for a family. That is certainly a threat to take seriously.

The U.S. is different

Malaria kills over a million people in the world every single year. But this mosquito-borne virus, like the others, has drastically less impact here in the United States. Fewer than a dozen people die from malaria in the U.S. each year. Why is this? There are several factors, but one of the prime factors is mosquito control. Municipalities, business owners, and residents all share the burden of reducing mosquito populations and preventing the spread of these viruses. Pest control companies are called on to kill adult mosquitoes, reduce areas of standing water mosquitoes use for breeding, and treat lawns so that mosquito eggs are destroyed before they can hatch.

Zika is not locally transmitted at the moment

There is currently no evidence that shows Zika virus is being spread through local mosquito populations. All cases of Zika have been found in travelers who have entered the country from other countries where Zika virus is rampant. This could change. If it does, it will be called an outbreak. It is important to watch for news of an outbreak in our area.

While we watch and wait, it is important to continue to be part of the solution. Getting mosquito control for your home or business isn't just something that will improve your quality of life. It helps to protect our families and our communities from all of the many dangerous viruses mosquitoes transmit.

At Moyer Pest, we kill mosquitoes where they hide, treat lawns so mosquito eggs don't hatch, and use modern Integrated Pest Management methods to reduce breeding sites. When you need protection from mosquitoes, you can trust Moyer to do it right.