If you have box elder, ash, or maple trees on your West Chester property, you are probably familiar with box elder bugs. These black and red insects feed and breed on these trees. But, since you don't have any trees inside your home, you might be wondering why they come in every winter. Well, they don't come in to find a bite to eat. They come in to get out of the cold. In nature, they warm themselves on the sunny side of rocks, so it only makes sense to them to warm themselves on the sunny side of your home. In nature, they hide under bark, so it only makes sense to them to tuck themselves under the bark of your home. When box elder bugs congregate on your walls or try to get under the siding on your home, it is only natural that they'll take advantage of any entry points they find.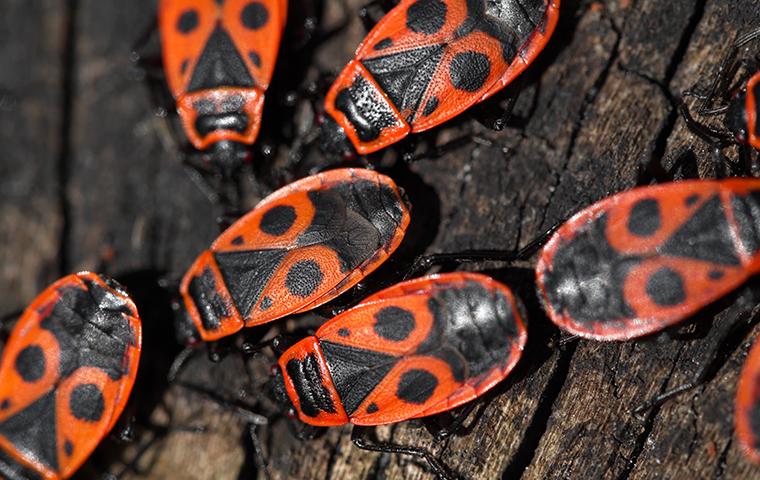 Five Ways You Can Avoid The Box Elder Invasion
When box elder bugs get on your home, make it hard for them to find an entry point. Do a detailed inspection of your exterior walls and foundation and seal any gaps and holes you find. Pay close attention to window frames, pipes, conduits, vents, and other potential areas of vulnerability. For foundation cracks, you can use liquid cement to seal things up. For wood holes or gaps, a caulking gun is a perfect tool for a quick fix.
Fix or replace any damaged door or window screens on your home.
Inspect weather stripping, especially on sliding glass doors, and make sure that all of your weather stripping is making good contact.
If you have an exterior door that does not have a door sweep, it is definitely a good idea to install one, not only for keeping boxelder bugs out but also to keep the heat inside your home.
Remember to check the high points on your home. Soffits, rooflines, and eaves can also be an infiltration point for box elder bugs.
If sealing your home up does not keep these bugs out, or you're looking for a solution that will keep them from congregating on the outside walls of your home, garage, or outbuildings, reach out to a professional pest control company like Moyer Pest Control. A professional can apply a limited and targeted application of EPA-approved material to your exterior walls and roofline to create a barrier. There is no better way to stop the entry of these nuisance bugs.