Chances are, you aren't an expert when it comes to dealing with pests. You probably know about some of the most common pests in New Castle, but do you really know how to keep them out of your house? Some things are best left to the professionals, and pests are one of these things. Dealing with a pest invasion alone can be daunting, expensive, and ineffective. Find out why professional pest control is worth it for peace of mind and pest-free living.
Pests For All Seasons
In New Castle, pests can be a problem all year long, not just in summer. We often think pests are only problematic when the weather is warm, the humidity is high, and pests are multiplying.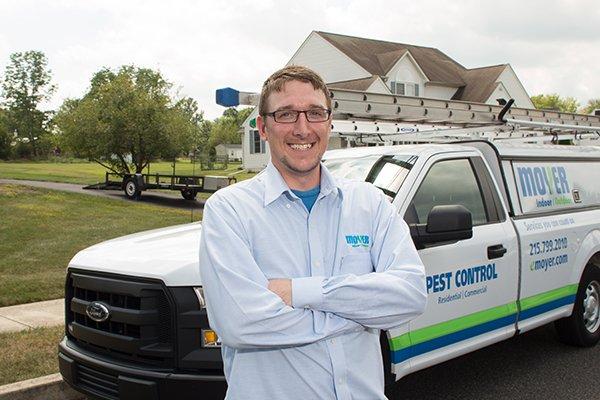 Spring is the start of the season for many pests. Stinging insects such as wasps and bees emerge after winter to mate and start new nests.
In the summer, most of these new pests have reached maturity and are present in full force. Summer is the time of year with the most activity from pests such as mosquitoes, ants, and cockroaches.
Come fall, many pests are looking for warm places to overwinter—such as inside your home. You might see an increase in stink bugs and spiders, among other things.
In the winter, you have more chances of a rodent problem as these pests seek shelter. You will also have to deal with pests that can survive year-round in your home, like termites and carpenter ants.
The Flaws Of Do-It-Yourself Approaches
If, even after reading about the year-round possibility of pests, you think you can take care of pests on your own, here are some reasons to rethink that decision.
DIY pest control is expensive. Buying products and spending time fighting pests will feel cheaper than professional pest control at first, but the cost can add up. Many people spend more money and time on DIY pest control than they would on professional services.

DIY pest control usually comes too late. Some pest problems are obvious, like ants or spiders. Others, like termites and bed bugs, are harder to spot. With professional help, these problems will be caught before the damage is done. On your own, though, these pests will spread and cause significant damage before you notice.

DIY pest control is often ineffective. Most of the chemical products you can buy only target adult bugs. This means that eggs will survive, and once they hatch, you'll have a new problem on your hands. Most DIY products also only target one or two bugs at a time, so you can't eliminate a colony or get at the source of the problem.
The Moyer Pest Control Approach
Instead of struggling with a DIY approach, why not let the professionals do what they do best? Even our most basic service plan includes four visits throughout the year. This will ensure that your New Castle home is protected from obvious pests as well as pests that like to hide.

Our treatment is targeted at your home. We eliminate current pest problems and work toward the prevention of future pest problems. Most common household pests fall under our list of covered pests. We offer specialized protection for mosquitoes, bed bugs, stink bugs, and termites. With our 100% satisfaction guarantee, you can be sure you're in good hands with Moyer Pest Control.