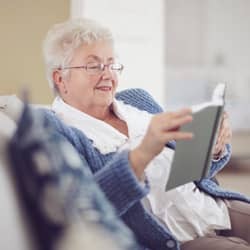 It doesn't seem like that long ago that bed bugs appeared to be a thing of the past. Any reports that were out about them were exceedingly rare. In the past decade or so, bed bugs have staged one of the greatest comebacks in history after pesticides that were once used to treat them but deemed detrimental to our ecological system were banned. New infestations are found almost daily somewhere in the country - from people's homes to hotels, and from dorms to hospitals, there doesn't seem to be any escape from them.
Our senior citizens remember when the bed bug was associated with dirty old mattresses in filthy surroundings even though before the invention of DDT bed bugs were prevalent in a third of the homes in America. It wasn't something that was discussed in polite society. Families would just do what they could to take care of the problem on their own with the use of various homemade concoctions or replacing the offending mattresses. The ladies of the house, back in the day, would be mortified for anyone to know that somehow bed bugs had made their way into their homes.
Whether senior citizens are living in the homes they raised their families in, or have moved into retirement villages, they are some of the least likely people to report any bed bug activity. Because of the era that they grew up in, they are likely embarrassed to sound the alarm that they have bed bugs. In a retirement home or assisted living facility this could be detrimental as bed bug infestations spread quickly from apartment to apartment, on unsuspecting visitors clothing, laundry carts, or even through the outlets in the walls.
There really is no need to be embarrassed to report a potential infestation. Bed bugs have been found in all types of dwellings. They do not discriminate between rich or poor, or clean or dirty. They may spread faster in overcrowded areas, but they have no preference to housekeeping habits or how old the home or mattress is. They only care that there is a host nearby that they can feed from on a regular basis.
At the first sign of bed bug activity, whether it be the telltale rash that their bites can leave behind on the body or tiny little stains on the sheet or mattress, give Moyer Pest Control a call. Our expert technicians can help find the source of the infestation and help eliminate the threat of bed bugs from any home or facility where they are found. Our bed bug team handles each call with compassion and an understanding of how quickly bed bugs can spread so each one is treated efficiently and discreetly.