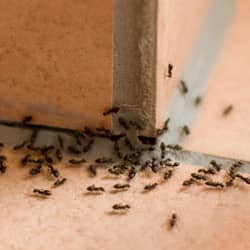 If you're like 60% of Americans, you get up each day and run. No, not the cross training, 5K marathon type of running; I'm talking about the alarm clock ringing, children screaming, lunch packing, run through the drive thru for coffee and breakfast kind of running. Our days are over-stuffed with hours that are overflowing and our moments are full of moments! In no other time in our nation's history have we hustled and bustled so much away from our homes. I often wonder if we should just reside at our work or church or the community center. I mean with all this running around who has time or energy to take care of their own home properly?
The bare fact is that not many of us have the time, energy, or knowledge to take care of all aspects of home ownership in the manner that it should be done. Oh, you may be a do-it-yourselfer who can fix a plumbing leak, change out a faucet, change the oil in the car, mow and seed the lawn, or build a bookcase or two out of scrap wood or pallets, but do you really know how to protect your home from dangerous and destructive pests?

Oh sure, that yellow bug light is certainly helping. And the fact that you check everyone thoroughly for ticks every single time they come in and out is a great idea. Oh, and don't forget the bug spray, flea and tick repellent for the pets, flea and tick carpet powder and spray for the upholstery and carpets - those chemicals have a permanent home in your cleaning closet. Your daily trip around your yard emptying out all the standing water and cleaning the gutters is surely helping to keep mosquito breeding grounds to a minimum. Of course, you haven't had a chance yet to put insect screening in all the ventilation outlets of your home, but it's right there on your to-do list, right where it's been for a few years. The problem at hand, at least the one that is currently scrambling through your home, is all the ants! These are some crazy looking things. Some are small, and some are big. Some are black and some are not! There are so many different options for ant control; and you need to find time to research them and decide which is best for your home, family, and schedule. Yeah, ok; so when are you going to find time for that? And all the while the ants are still here, increasing every day.

While this may be a fictitious situation, the facts that it is based on are not. Pest control is a huge part of owning and properly maintaining a home. If not handled correctly, the results of misguided pest control, or the lack thereof, can affect your home's equity, your health, and your overall quality of life. Treat pest control just like any other important aspect of home ownership, call in the professionals to handle it. Here at Moyer Pest Control, we believe that pest control is a crucial part of maintaining our homes properly. We have the knowledge, experience, and tools to take care of all your pest control issues year-round. We offer the best there is in year-round residential pest control with our three Home Guard services. Give us a call and start taking the best care of your home possible by adding Moyer Pest Control as a partner. And just think - that's one thing that's completely off your 'to-do' list. We will take care of your pest issues so well with our Home Guard services that you won't have to worry about pests at your home again.