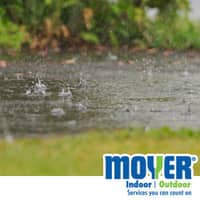 Along with the warmer weather, spring generally brings with it rain, a lot of rain. But hey that's how we get those May flowers right? The warmer spring weather and water accumulation also acts as a trigger to many pests including ants, termites, and stinging insects to become active once again. The combination of increased moisture and pest activity means that homeowners need to start preparing for, and preventing against spring pest invasions.
There are people that are under the misunderstanding that few pests here or there isn't a big deal and that this occurrence is to be expected this time of year. Right? Wrong! The problem with that thought is that a few pests here or there can very quickly lead to a large army of pests. These pests can easily find their way inside your home and turn your house into their feeding and breeding grounds. Ants, termites and stinging insects can be problematic for several reasons including:
Ants are more of just a nuisance. These pests can invade in large numbers, contaminate your food sources and be very difficult to eliminate without the help of a certified pest control expert.

Termites invading your home can be very dangerous to its structure. It can take weeks or even months to notice the problem and during that time they can cause significant and costly structural damage to your house and other structures on your property. The only way to effectively eliminate termites is with professional treatment.

Depending on the species, some stinging insects can be very aggressive and will defend their nest against "intruders". A sting from this pest can lead to a severe allergic reaction that requires immediate medical attention.
Luckily, as a homeowner all is not lost and there are some easy preventative measures that you can take to help deter pests from making themselves at home in your home, including:
Making sure that gutters are clear and in proper working order. This will help to ensure that rainwater will be directed away from the exterior of your home and help to prevent excess

pooling of water.

Remove and replace older mulch with newer mulch. Make sure to leave a stone barrier between the mulch or grass and your homes' foundation. Trim back trees and bushes away

from the exterior of your home.

Check your homes' foundation for cracks and crevices; if any are found seal them completely.

Make sure that screens in exterior windows and doors are intact and that any gaps around exterior windows or doors are caulked.

Store outdoor trash cans away from the exterior of your home and make sure they have a tight fitting lid on them.

Inside your home store food in the refrigerator or sealed containers, not out in the open on counters. Clean up spills and crumbs immediately and remove garbage from your home on a regular basis.

Put into place a year round home pest control plan to eliminate, control, and prevent pests no matter what time of year it is.
If you would like more information about spring pests and how to control them with our home pest control service, contact the professional at Moyer Indoor | Outdoor today! For certified pest control you can count on, trust the pros at Moyer to eliminate your pest problem for you the right way! There is a reason we have been around since 1869; come and find out why!