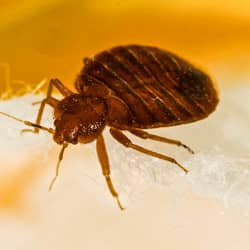 When you think back, is there one December you remember the most? Is there one time when everything came together and you really felt the true spirit of the holidays? Is there something inside you that would like to recreate that moment for your kids and for your family? If so, there is a good chance you're putting a lot of work into making everything just right. While you do, there are a couple things you need to know about December gatherings that could protect you from getting a bed bug infestation after all the guests have returned home.
4 Things You May Not Know About Bed Bugs And The Holidays
When family or friends come to stay at your home, they can accidentally bring bed bugs with them. Bed bugs are hitchhiking bugs that ride their way into your house.

It doesn't matter if your friends and family are the cleanest people in the world, they can still bring bed bugs into your home. Bed bugs are not attracted to filth; these bugs are attracted to blood.

Bed bugs can be brought from the home of a friend or family member or picked up along the way. These bugs have been found infesting a startling number of places including hotels, motels, resorts, cruise ships, buses, trains, planes, taxi cabs, and a wide range of public venues.

There are a few things you can do when your guests leave to protect yourself.
3 Tips To Protect Yourself From Bed Bugs
The best way to protect yourself is to not have guests come into your home with bed bugs in the first place. Directing family members and friends to a list of ways they can do a quick search for bed bugs while traveling, and having them use a resource like bedbugregistry.com, can help everyone stay safe.

When guests have gone home, it is a good idea to clean all the bedding and carpets in the room where your guests stayed. Be sure to wash everything on the hottest temperature. This will kill bed bugs in all stages of development.

Do an inspection for bed bugs. Use a flashlight to look closely in the seams of all mattresses in the room.
If bed bugs take root in your home, be aware that attempting to eradicate them is difficult and potentially dangerous. Contact a professional to safely and effectively deal with these pests. If you live in our Pennsylvania service area, let the bed bug team here at Moyer Pest Control quickly resolve your issue. Our team uses state-of-the-art equipment and protocols to halt all bug activity and prevent these bugs from retreating into wall voids and returning to feed months later.