Bed bugs love schools and colleges for a variety of reasons – namely, the hundreds of warm-bodied students that can offer them a ride to more hosts. Latching onto clothing, book bags, and other materials, these insects can quickly make their way into and settle down in your house. It will only take a single breeding pair of bed bugs to overrun your home with these bloodsucking, troublesome pests. Protect your children from the dangers of post-holiday bed bugs with a little help from Moyer Pest Control.
Preventing Bed Bugs
Children can bring home classroom bed bugs relatively quickly, especially after schoolwide holiday travels. Preventing a bed bug infestation will always begin with you on the front lines.
Inspect all bags and lunch boxes for signs of bed bug activity when your children return from school.

Keep school items in a designated area away from bedrooms, opting instead to keep them in a closed or confined environment.

Limit the number of items your child brings home, including unnecessary textbooks, jackets, and other things that could remain on campus.

Discourage the sharing or swapping of clothing with classmates, no matter how clean they may be. Bed bugs are not necessarily dissuaded by a clean home, which maintains your risk for infestation and exposure..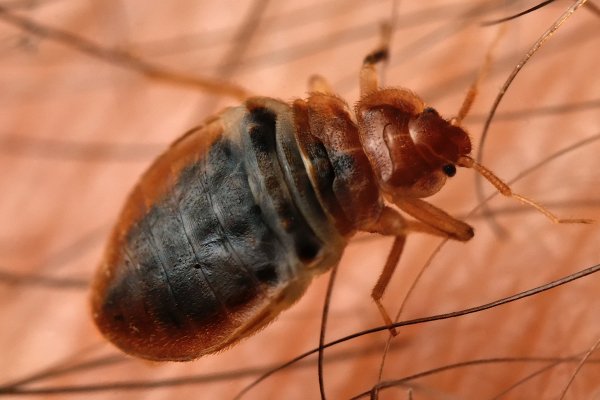 It's important to emphasize that the threat of bed bug exposure is not a reason to stay home from school. These are seasonal spikes that will return to normal within weeks or months; however, if you are alerted that bed bugs are becoming an issue for your child's teachers and classmates, it may be time to take action.
Remember, bed bugs are not a pest of filth, and are not an indication of poor housekeeping. Use your knowledge to keep the school informed and ask them about their bed bug procedures. Be sure to share all relevant material with others who may be affected by a bed bug threat as well.
Get the Most Out of Pest Control with Moyer
Bed bug infestations are a particularly nasty pest concern that requires a highly trained team to remove them from your home entirely. If your family is experiencing a bed bug infestation or you're concerned that you may have them, don't hesitate to contact the bed bug experts at Moyer Pest Control. Serving our clients with thermal, chemical, and practical bed bug treatments, Moyer is proud to protect West Chester homes and families just like yours. Contact us to get the ball rolling and request a free bed bug inspection.