Pest Control For Barto, Pennsylvania
Protect your Barto home or business from the pests living throughout Montgomery County, Pennsylvania with the help of Moyer Pest Control. We are southeastern Pennsylvania's premier pest control experts, and home and business owners across the state of Pennsylvania have trusted us to solve their toughest pest problems for over 140 years.
Moyer has the advanced services and the dedicated professionals needed to eliminate and control insects, rodents, wildlife, and more. Contact Moyer Pest Control today to learn more about our residential or commercial pest control programs and begin protecting your Barto property from pests today!
Residential Pest Control In Barto, PA
Moyer Pest Control is dedicated to helping homeowners protect their homes and families from pests. Decades of experience combined with our commitment to continually improving our services with the help of the latest pest control technology allow us to provide our customers with exceptional pest control solutions unavailable anywhere else.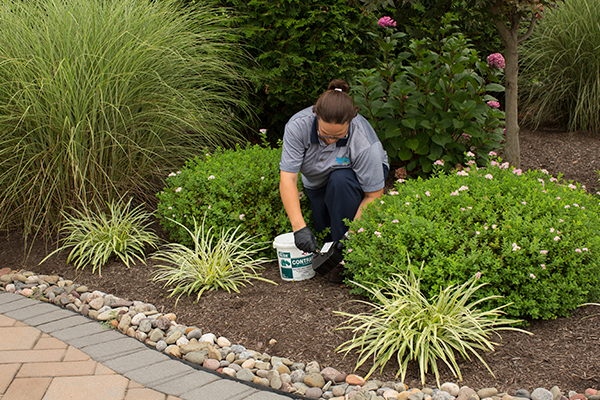 Moyer has three different year-round programs for Barto homeowners to choose from. Each of our programs can be tailored to meet specific needs and budgets. Our residential pest control programs include the Exterior Home Guard program, the Complete Home Guard program, and the Platinum Home Guard program.
Exterior Home Guard program includes 4 service visits every other month, in-season.

Complete Home Guard program includes 4 quarterly services per year, 3 exterior and 1 interior.

Platinum Home Guard program includes 6 scheduled services every other month in addition to services that control termites, mosquitoes, and stink bugs.
To begin protecting your home and family from area pests, no matter the season, give the experts at Moyer Pest Control a call today to see which program is the right fit for your home!
Guide To Minimizing Mosquito Exposure In Barto, PA
If there is one drawback to the warm summer season in Barto, it's mosquitoes. Mosquitoes are active throughout the entire summer, and can make spending time in your backyard a miserable experience. Mosquitoes are host to numerous diseases and notoriously difficult to treat using DIY methods alone, which is why it's essential to to partner with an experienced professional like Moyer Pest Control for complete summer mosquito protection.
To limit the number of mosquitoes on Pennsylvania properties, our trained technicians will complete a thorough inspection and treat the areas where mosquitoes breed and rest. Our mosquito management plan offers six monthly outdoor treatments applied during the May-October mosquito season. With our help, you can take back your yard from biting mosquitoes and protect your family, friends, and pets from the diseases they spread.
To learn more about Moyer's mosquito management plan, contact Moyer Pest Control today.
We're Ready To Help
Get started today! Schedule now or call for more information.
Commercial Pest Control In Barto, PA
Moyer Pest Control uses tailored, industry-leading pest control services combined with effective Integrated Pest Management practices to give commercial property owners in Barto unparalleled eco-friendly pest control.
Our commercial pest control services eliminate existing pest problems while preventing future pest activity, using powerful chemicals in appropriate amounts for safe yet effective treatment no matter the size of your property or business. As a Moyer commercial client, you will also have access to one of our personalized dispatchers who will provide the following:
Centralized scheduling/Pest Portal™ Site Assistance

Comprehensive reporting

Scheduling Saturday or after-hour services
Call Moyer Pest Control today to schedule an inspection and learn more about our pest control solutions keep Barto businesses pest-free.
Protect Your Barto, PA Property From Termites
Termites are a year-round threat requiring proactive defensive steps in order to keep you protected. Moyer Pest Control offers a variety of preventative services designed to save you hundreds in repair costs by keeping destructive, wood-eating termites out of your Barto home or business.
Our first option is our Pest Termite Renewal program (PTR) using Green Eyes monitoring stations to establish a ring of detection around the foundation of your building. Foraging termites set off a quick and reliable visual signal that allow our technicians to quickly identify and eliminate any termites on the premises.

Our second option is our Pest Termite Preventative program (PTP). This program uses Termidor termiticide/insecticide. Termidor is America's No. 1 termite defense product that eliminates termite colonies and provides a barrier of protection around your home or business.

Our third and final option is our Complete Home Guard Plus (PQP) program. Through this program, we provide a termite treatment to your home as part of a more extensive, routine home pest control program. PQP offers the most comprehensive protection for your home against wood-eating termites and other common household pests.
For more information about our effective termite control services, give us a call today.